December 10, 2018 by Corey A. Edwards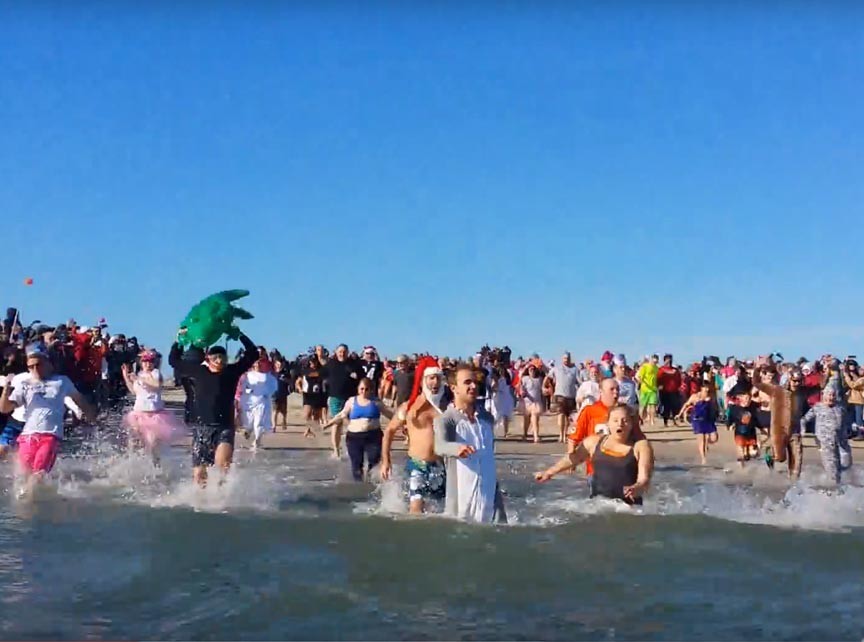 Kick off the 2019 the right way by flinging yourself headlong into Assateague Island's freezing surf on New Year's Day during Chincoteague Polar Pony Plunge 2019!
There are lots of polar plunges on New Year's Day but Chincoteague's is different from all those others.
How?
Well, for one thing, ours occurs off the beach of Assateague Island – I guarantee you no one else's does that. Oh, and ours is a polar PONY plunge, not just a polar plunge. This is Chincoteague Island, after all, home of Misty and many other wild ponies, so it only follows.
Read the rest of this page »
August 10, 2018 by Corey A. Edwards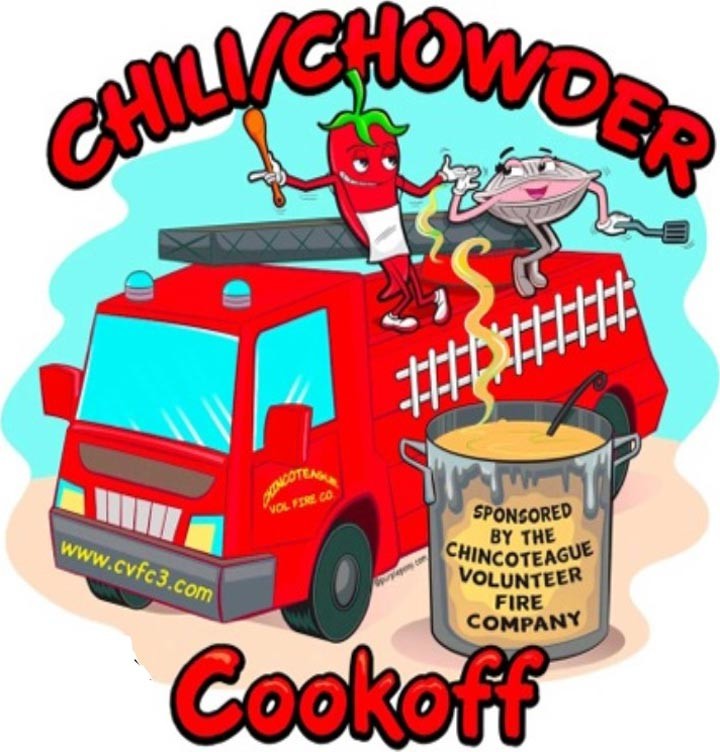 September is an active month here on Chincoteague Island, with lots of great events to attend. We'll see the annual Chincoteague Chili Chowder Cook Off & Car Show, the Decoy Carvers and Artists Show, and a Plein Air Art Show & Sale!
There's always something fun to do and see on Chincoteague but September is really packed. Things kick off with the annual, fall Chincoteague Decoy Carvers and Artists Decoy Show on September 3rd and 4th. After that, on September 8th comes the annual Chincoteague Plein Air Art Show & Sale. We wrap up the month with the Chincoteague Chili Chowder Cook Off & Car Show on September 29th.

Read the rest of this page »
June 8, 2018 by Corey A. Edwards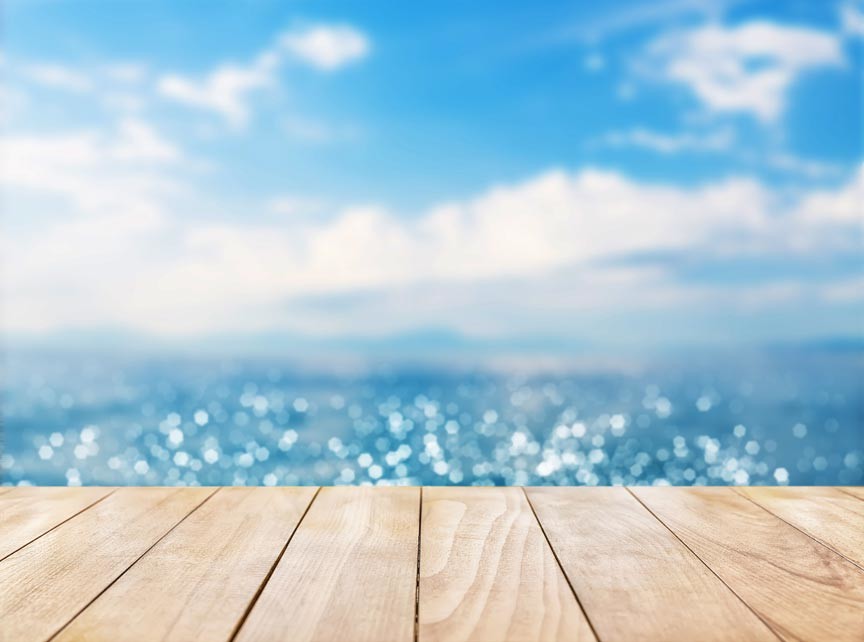 Make the most of your Eastern Shore getaway with Shop The Dock on Chincoteague Island. Shop The Dock is great deals from multiple local vendors the third Sunday of each month, June through October, 2018.
There is plenty to do in Chincoteague year-round: sailing, biking, hiking, birding, beach-combing, the wild ponies, and so much more. People come to watch NASA rocket launches, to visit Assateague Lighthouse, and to enjoy our waters' delightful seafood bounty.
Now a new attraction has been added for the summer months: Shop The Dock on Chincoteague!
Read the rest of this page »
May 18, 2018 by Corey A. Edwards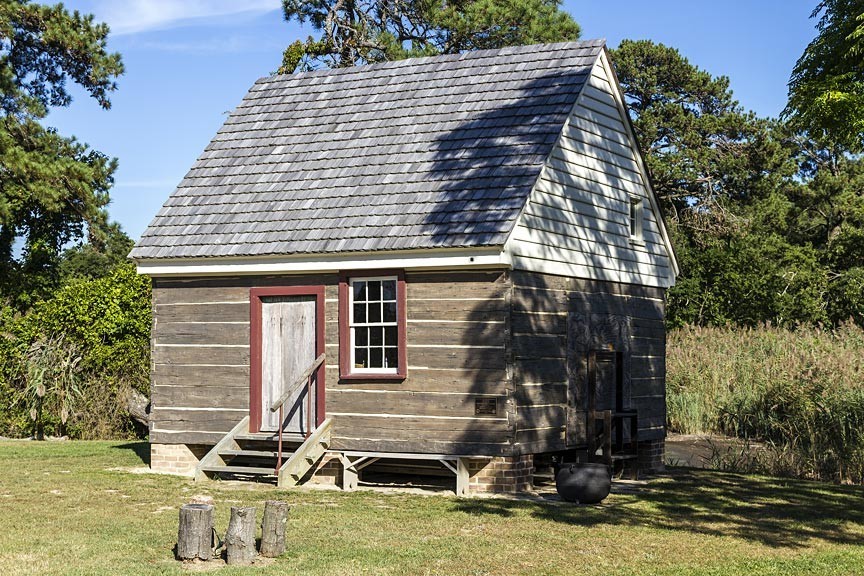 Chincoteague Island's Captain Timothy Hill House, built circa 1800, was abandoned in 1954, its past forgotten, and was almost torn down – but happy fate intervened. Come discover the oldest house on Chincoteague Island – The Captain Timothy Hill House!
The Captain Timothy Hill House was long thought to be just an old eyesore. The dilapidated, one room structure sat on Chincoteague's historic Main Street beneath vines and a facade of rotting weatherboard.
A local couple decided the old building, properly cleaned up and moved once again, would make a good bicycle shed. Little did they realize what they were getting into.
Closer inspection revealed dovetailed log plank construction and other interior details that aroused suspicion. Most curious were the depictions of early sailing ships carved into its exterior walls. Could this old shack have greater significance?
Read the rest of this page »
May 15, 2017 by Corey A. Edwards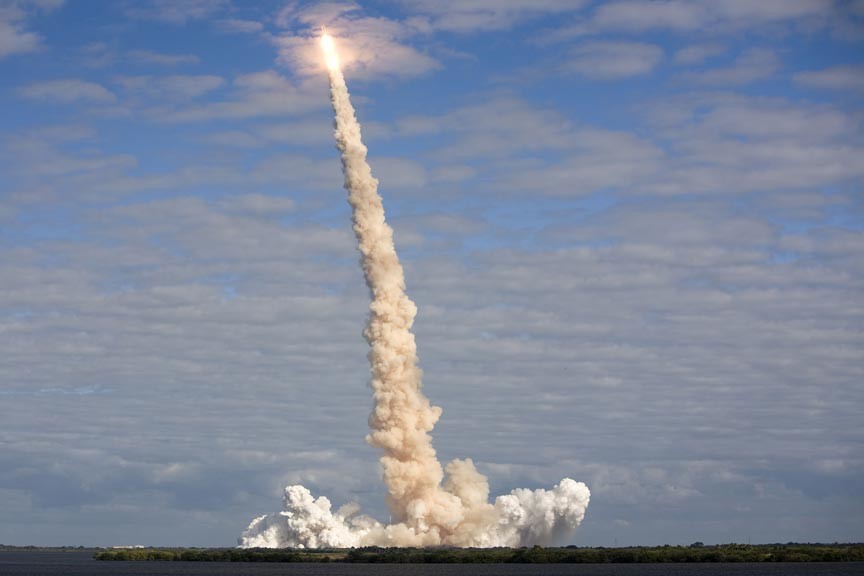 When you think of Chincoteague Island, what's the first thing that comes to mind? Ponies? Warm beaches? How about NASA rocket launches? It's true, you can watch them from Chincoteague!
Chincoteague Island is popular for many reasons.
First, there are the wild horses of Assateague Island and the upcoming annual pony penning, swim, and auction.
Read the rest of this page »
March 6, 2017 by Corey A. Edwards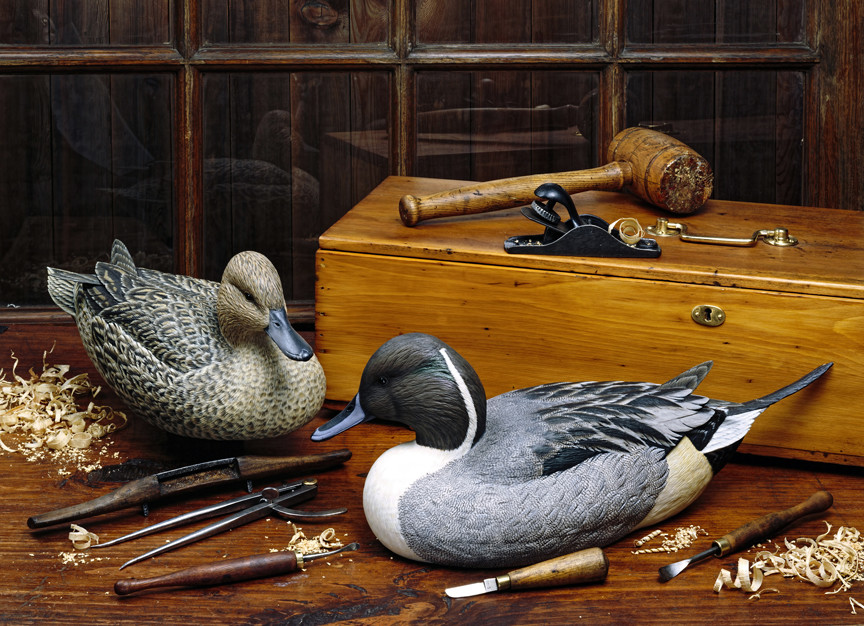 Spring is nearly here and with it comes the 38th Annual Chincoteague Island Easter Decoy & Art Festival! April 14th and 15th, 2017.
The Chincoteague Island Easter Decoy & Art Festival is an annual tradition that attracts artists from all around the country. Carvers spend the year preparing their finest works for the show and they're not alone. Painters and photographers, too, come with their best pieces for display and sale.
The opportunity to peruse the work and chat with the artists who created it always makes for a fascinating time. This is especially true if you take a piece home with you, as it will have the added value of the personal experience connected with it.
Read the rest of this page »
During your stay at our Chincoteague Island lodging, you'll find that Virginia's Coastal waters offer so much for visitors to enjoy. One of our favorite water adventures is a pontoon cruise on Spider's Explorer. Captain Spider has many years of experience navigating his inspected and insured boat around Assateague and Chincoteague islands. The 24-foot Tri-toon Lextra 2510 can take up to six touring customers. The roomy, comfortable boat is also very stable and safe.
Cruises are two hours and, depending on the season, they give you a chance to see the Chincoteague ponies, migrating birds, dolphins, turtles and other sea life. It's also a great way to experience the Virginia Coast's spectacular sunsets and gorgeous ocean views. Bring your camera and capture the memories! Other special tours can be arranged during the annual Pony Penning and Fourth of July celebrations.
Chincoteague "Spider" Cruises are also a perfect way to celebrate honeymoons, friends' getaways, birthday parties and weddings! (The captain is also a licensed Marriage Celebrant.)
Here are recent comments made by passengers about their experiences on Spider's Sunset Cruises in Chincoteague:
I definitely would recommend Spiders Explorer sunset cruises while vacationing on Chincoteague Island to any family with or without small children. Although we've been visiting Chincoteague Island, VA for many years, Captain Bob Fears added to our knowledge of the island's history and wildlife…The pony herds were off in the distance this year but with Captain Bob Fears this year we saw a young bald eagle and many dolphins which we hadn't seen last year. The sunset was gorgeous…. So glad we decided to do a cruise again this year.
Patty S. ~ Palmyra, VA
Excellent! We took the sunset cruise and it was perfect. We saw ponies, osprey, oyster beds, and an eagle. The tour includes the entire island and Spider is very knowledgeable about the island, its wildlife and history. Definitely recommend this tour.
Tami G. ~ Grand Junction, CO
We hope you get to experience a cruise on Spider's Explorer as well as other wonderful outdoor adventures on the Virginia Coast Islands. The staff at our Chincoteague B&B will be happy to make the arrangements for your adventure on the water.