June 20, 2021 by Corey A. Edwards
Chincoteague Pony Swim 2021 may have been cancelled and the annual pony auction moved online but you can still see the ponies during your Chincoteague getaway this summer. The island is open, the weather is great, the ponies are here, and there's plenty to do and see!
Summertime is always a special time in Chincoteague. This remains true even with Chincoteague Pony Swim 2021 and the annual Fireman's Carnival cancelled. Those coming specifically for the wild ponies will be happy to learn that there are lots of ways to see and learn about them outside of the annual swim.
Read the rest of this page »
December 19, 2020 by Corey A. Edwards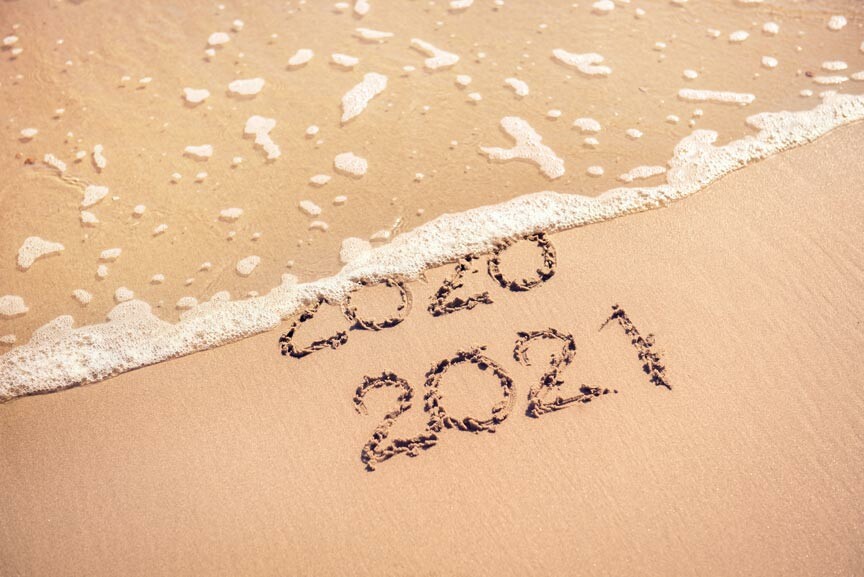 2020 has been a year of challenges for us all and yet, as the new owners of Miss Molly's Inn, it has also been a very exciting year! We've had a wonderful time getting to know our Chincoteague visitors and helping them to relax and explore the island.
A vacation is always welcome but, after a year like 2020, a getaway can be just what the doctor ordered. A break in your routine with a fresh set of surroundings can be instrumental in dispelling those doldrums. This is especially true when the your vacation destination is as beautiful and welcoming as Chincoteague.
Read the rest of this page »
June 17, 2019 by Corey A. Edwards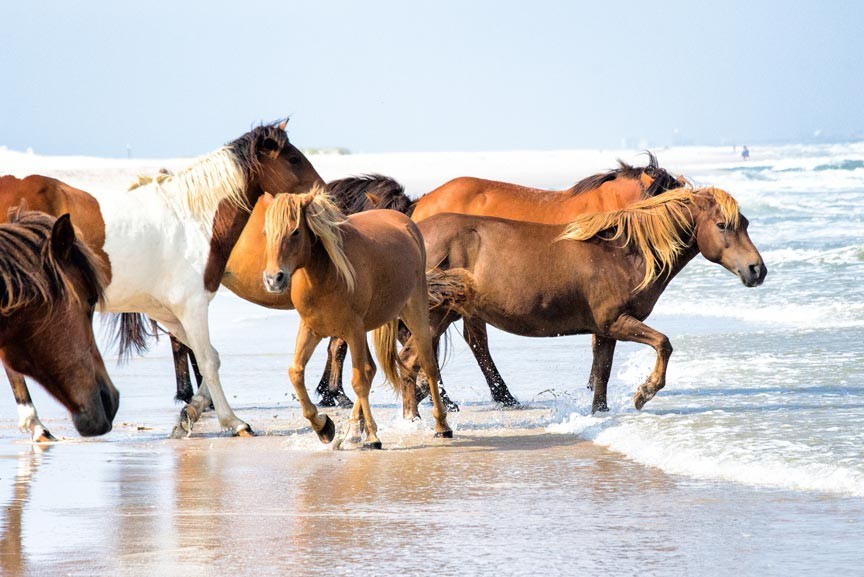 Chincoteague Pony Swim 2019 is almost upon us and now is the time to plan your visit to the island for this rare and amazing annual spectacle: July 24, 2019.
Our historic Chincoteague bed and breakfast, Miss Molly's Inn, is less than a mile from the Chincoteague Fairgrounds, where so much of next month's activity takes place.
Both are here for any and all of your Chincoteague adventures – some of the most exciting of which occur during the month of July! Of course, that means you should book your Chincoteague accommodations sooner rather than later, before they all get snapped up!
Read the rest of this page »
February 24, 2012 by insideout
People are already reserving rooms at our Chincoteague Island Bed and Breakfasts during a number of upcoming spring events. We're not surprised, since it is really starting to feel like spring around here. We've been having quite a few warm and sunny days, but nights are still reliably chilly, and sometimes even downright cold.
In any event, spring is on the way and some folks are already planning for it. Please read on for a list of fun events talking place on Chincoteague Island in April, 2012.
Second Saturday Art Stroll. There are Art Strolls in Chincoteague on the second Saturday of each month, beginning in April and lasting through November. Galleries and shops stay open late and host special events such as artist receptions and live music. The first Second Saturday Art Stroll in 2012 takes place April 14 from 6:00 to 10:00 p.m.
Spring Pony Roundup. Most folks have heard about the annual Pony Swim that takes place each July, but many haven't heard about the Pony Roundup that occurs each spring. The Assateague Ponies will be visible to the public in the southern corral on Assateague Island on Friday, April 13 at 4:00 p.m. (the Southern Herd), and Saturday, April 14 at 10:00 a.m. (the Northern Herd).
Chincoteague Daffodil Festival. We celebrate those perky yellow flowers each spring. This year it takes place April 14 and 15. Join us for the annual Flower, Home & Garden Show and Annual Spring Craft Show.
Of course, you could just come to our Chincoteague Island Bed and Breakfast this spring for a few days of relaxation and / or romance. You don't need special events for that!
November 30, 2011 by insideout
It's true. Spring is a glorious time on Chincoteague Island and Assateague Island. The coast of Virginia usually has mild winters, so spring comes early. Crocus, Hyacinth, and Glory-of-the-snow start popping up in February, which is when our Chincoteague Island Bed and Breakfast opens for the season.
Spring is a natural time to travel. Most folks put their heads down and get to work after the busy holiday season. They think of little besides work and family commitments for some six weeks, and by the middle of February, they're ready to look up and have some fun. They're ready to breathe in some new air. There is no finer air than the air of Chincoteague and Assateague Islands.
Spring 2012 Special at Miss Molly's Chincoteague Island Bed and Breakfast.
To inspire much-needed travel, we're offering a Spring Special at our Chincoteague Island Bed and Breakfasts. Stay three nights for the price of two nights, or four nights for the price of three.
Chincoteague and Assateague Islands encourage relaxation. The sound of the surf against the beach is never far from the ear. The breeze, be it chilly or mild, feels cleansing. The outdoors feels inviting; we find ourselves wanting to go for long beach walks and meandering bike rides. We want to hop in kayaks and explore coves and bays. We want to get as close as we can to the Wild Ponies of Assateague. We want to watch birds, throw frisbees, and sit on the porch with a blanket on our laps and a good book in our hands. That's what a spring vacation is all about.
It's not too early to plan a spring vacation. In fact, it's the perfect time. Take advantage of our Chincoteague Island Bed and Breakfast Spring Special, and make your plans today.
July 26, 2010 by Lin Mazza
AOL Travel, a great online resource for travel information worldwide has just published its annual list of America's Top Ten Beach Towns, and this year, Chincoteague has been voted number one! While there are many fantastic beaches where you can sunbathe, play in the surf and build your dream sand castle, this article focuses on what to do when you're not catching a wave. Classic American beach towns, filled with local flair, delectable food, great shopping, unique history, and unparalleled festivals (all of which Chincoteague offers) helped our town come out on top.
The annual swim of the feral ponies from Assateague Island to Chincoteague is due to commence on Wednesday, July 28. This not-to-be-missed summertime event is an experience to last a lifetime.
Marguerite Henry, author of Misty of Chincoteague, completed her novel of the intrepid foal, Misty and her mother, Phantom, during the pony swim over sixty years ago from her lace-filled room at Miss Molly's Inn. Eastern Shores News featured our bed and breakfast in a news article last week. Today, Miss Molly's Inn offers the Marguerite Henry room as well as six others at the Victorian-era Inn for you to relax and take in the magic of Chincoteague island.
Miss Molly's Inn offers inviting accommodations only a few miles from the famous swim site that Marguerite Henry so tenderly described.