May 22, 2021 by Corey A. Edwards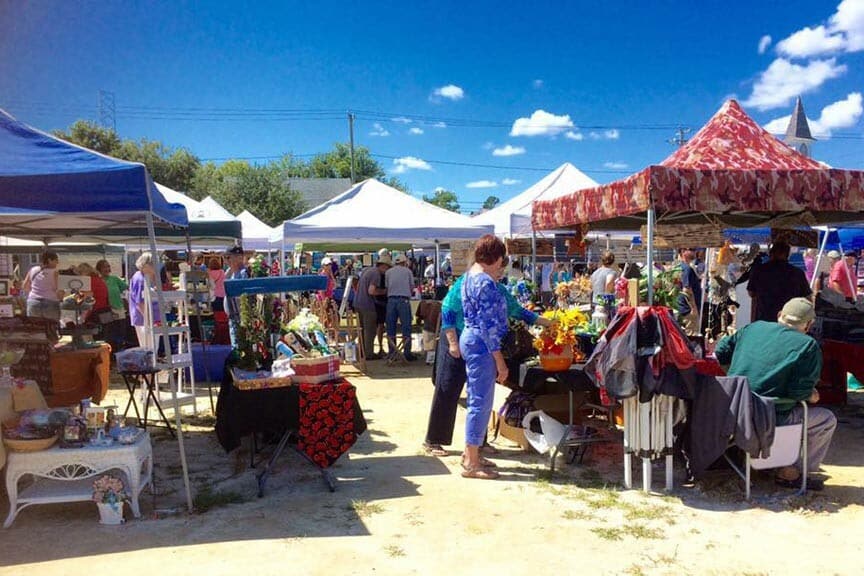 One of the surest signs of summer is right around the corner: The Chincoteague Farmers Market is scheduled to return May 29th, 2021!
If you like farmers and art markets, just wait until you visit the Chincoteague Farmers Market. Fresh local produce, quality arts and crafts, vintage items, food trucks, live entertainment, and more!
There's nothing quite like a farmers market for getting to know a community. A good farmers market is more than just produce sales, it's also a reflection of a community's spirit. That's certainly the case here on Chincoteague.
The Chincoteague Farmers and Artisans Market brings a diverse group of people together to sell a variety of goods that they produced and stand behind with pride. The market has a festive air, with laughter, conversation, delicious smells, and live music.
Fans of the Farm To Table movement will find plenty to love, with a wonderful selection of locally grown goods for sale every week. Offerings run the gamut from produce and meats to baked goods and other prepared items. You'll find fresh seafood, honey, eggs, cheeses, jams, jellies, and more.
The market is also an excellent source for seedlings, starts, flowers, and other plants for garden or home.
Not Your Average Farmers Market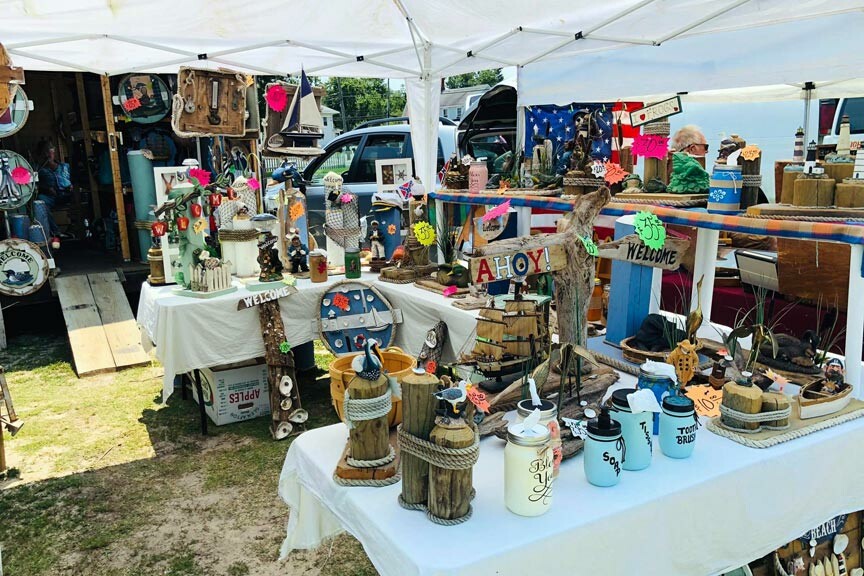 Chincoteague's farmers market offers much more than just plants and foodstuffs. You'll also find a robust collection of arts and crafts. In fact, the market's full name is The Chincoteague Farmers and Artisans Market.
Chincoteague has a healthy art scene and a long arts and crafts history. This is reflected in the array of offerings at the Chincoteague Artisans Market. Here you'll find regionally handcrafted items of beauty and utility. Jewelry, apparel, woodcarvings, soaps, hangings, and other fine arts and crafts.
You'll also find attic treasures at the Artisans Market. Vintage, rare, and gently used items looking for a new home. A great opportunity to find that one of a kind item you didn't even know you wanted.
Best of all, many of the artisans continue to create at the market, giving you a unique insight into their processes.
The Chincoteague Farmers Market includes live entertainment, food trucks, and a friendly, festival atmosphere. You've never had this much fun shopping before!
Chincoteague Farmers Market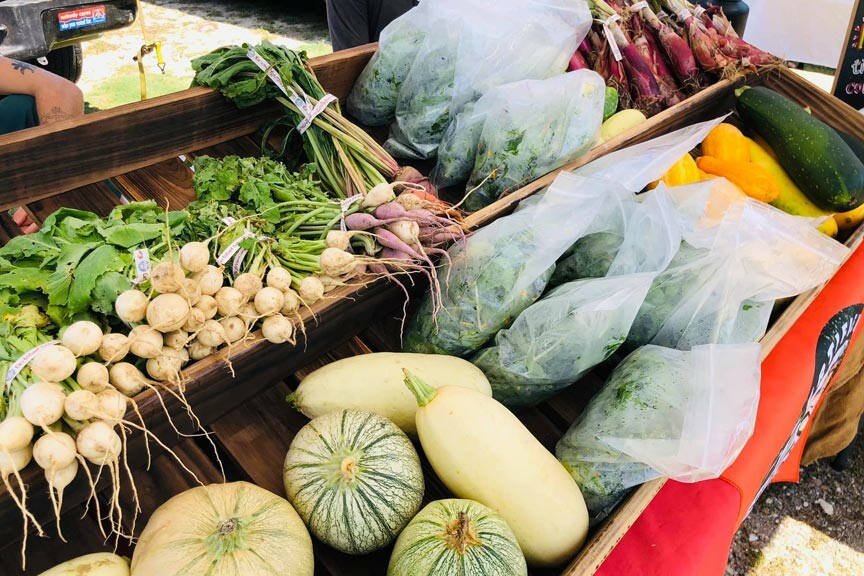 The Chincoteague Island Farmers and Artisans Market is located at 6309 Church Street, just a five minute walk from our Chincoteague bed and breakfast, Miss Molly's Inn.
This year's opening day is Saturday, May 29th, 2021. The 2021 market schedule is: Saturdays, May 29th through October 30th, and Wednesdays, June 9th through September 29th. Hours are 9am to 1pm, with live music from 10am to 12pm.
Learn more by visiting the farmers market website. You can also visit the market on Facebook.
January 14, 2021 by Corey A. Edwards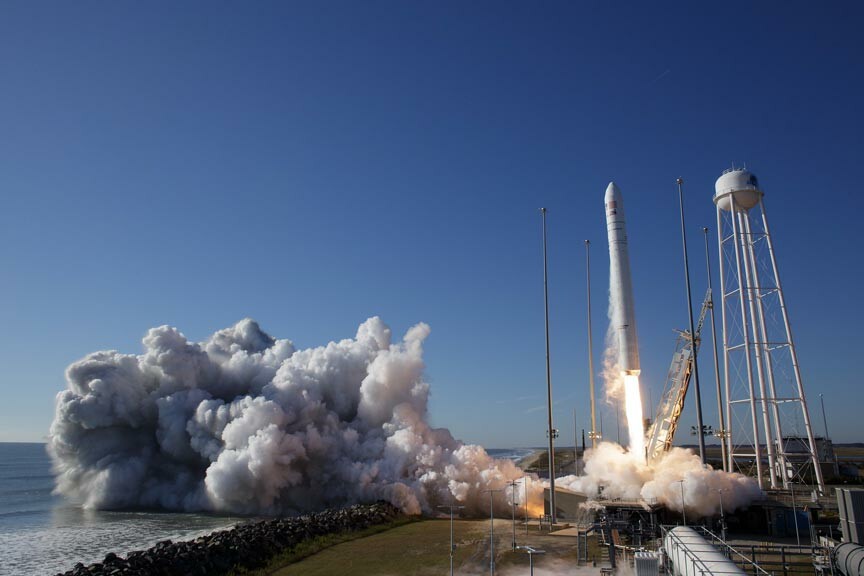 Did you know that you can watch an Antares rocket launch to the International Space Station from right here on Chincoteague? That's right: the NASA Wallops Flight Facility is quite close by and Chincoteague has front row seats for every launch!
Chincoteague Island's main claim to fame may be the wild ponies but that's hardly the only reason to visit.
In fact, people are often surprised by how much there is right here on the island. They come expecting the beaches and the ponies but … watching a live Antares rocket launch?
Read the rest of this page »
February 9, 2020 by Corey A. Edwards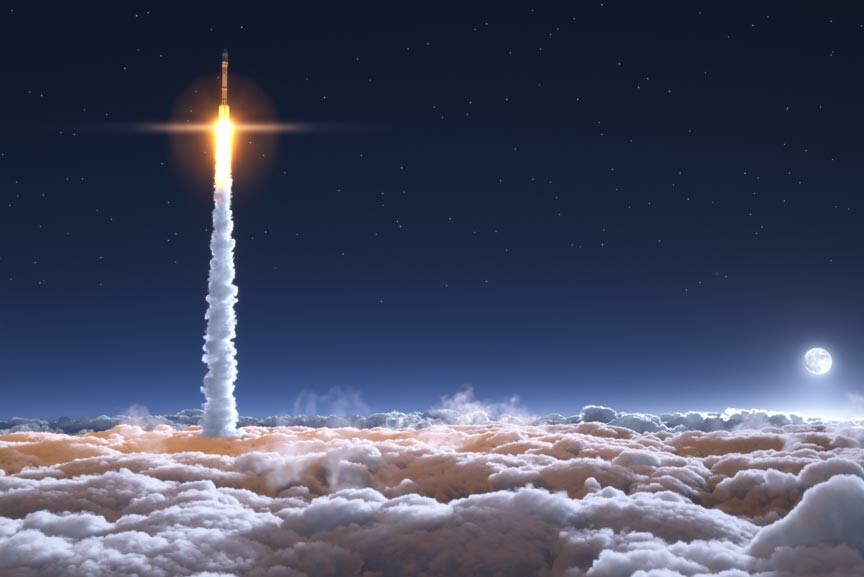 You may not realize this but, along with wild ponies, Chincoteague is a great place for seeing rocket launches. With the NASA Wallops Flight Facility just five minutes away, as the crow flies, Chincoteague has permanent, front-row tickets!
Wallops Flight Facility has been in operation since 1945, making it one of the oldest launch sites in the world. The site is operated by the Goddard Space Flight Center and primarily supports science and exploration launches for NASA, NOAA, and other Federal agencies.
Read the rest of this page »
January 12, 2020 by Corey A. Edwards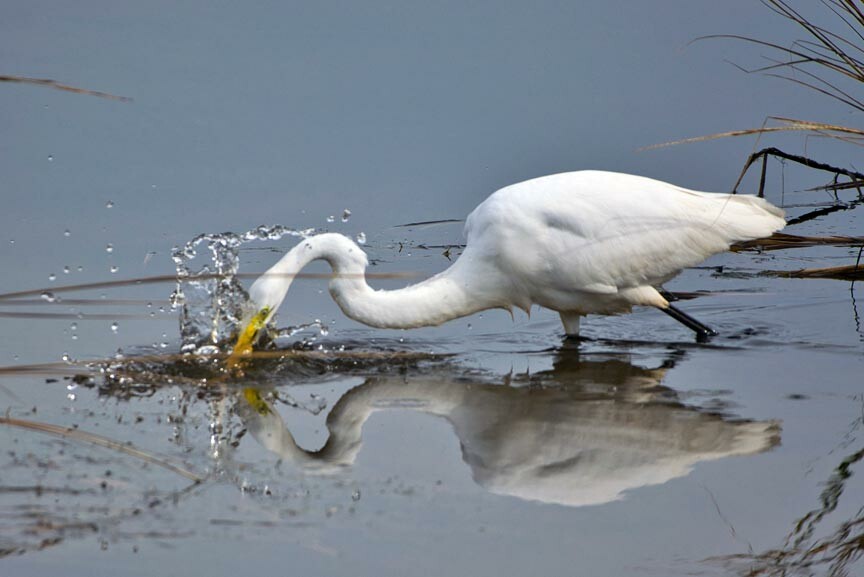 If you love nature and getting out into the great outdoors then you should not miss the opportunity to check out Chincoteague National Wildlife Refuge on Assateague Island. The 14,000-acre wildlife preserve offers plenty of wildlife, a variety of trails, and miles of beach to explore.
Chincoteague National Wildlife Refuge is a wildlife preserve located primarily on the Virginia end of Assateague Island. Assateague Island is part of the Great Atlantic Flyway. The refuge was established here in 1943 to protect waterfowl, wading birds, shorebirds, and song birds, along with the other plants and animals of this unique barrier island habitat.
The refuge isn't just for wildlife and foliage, however. It also offers a variety of outdoor recreation. In fact, Chincoteague National Wildlife Refuge is one of the most visited in the country. Nature fans, birders, photographers, and hiking enthusiasts come from all over to walk its paths and beaches.
Read the rest of this page »
December 8, 2019 by Corey A. Edwards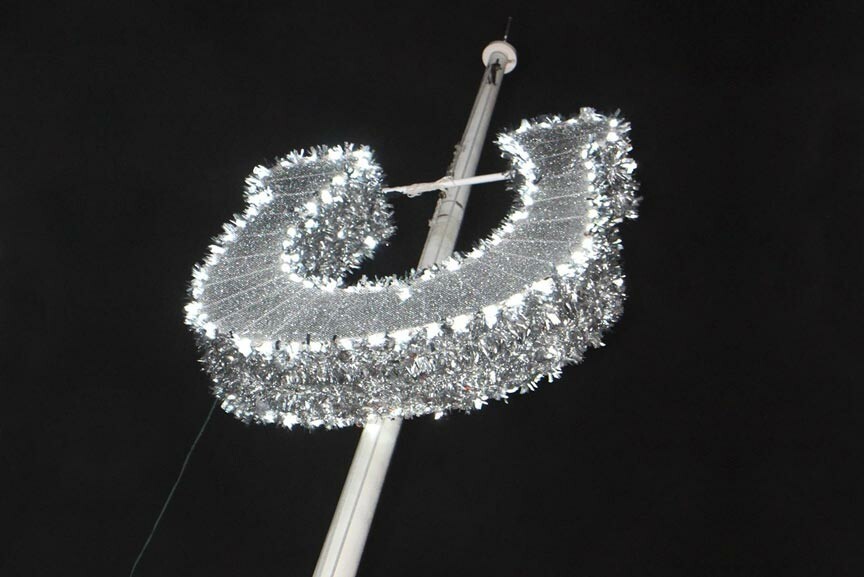 Ring in 2020 on Virginia's eastern shore with the annual Pony Island Horseshoe Drop, aka Chincoteague New Year's Eve 2019!
New York has it's Waterford Crystal ball, Atlanta has it's Peach, Prairie du Chen, WI has its … dead carp. Here on Chincoteague, we mark the final countdown to the New Year by dropping a giant, sparkling horseshoe – and you're invited!
But wait: don't go away thinking that's all we do here on Chincoteague to celebrate the arrival of the New Year. While the Pony Island Horseshoe Drop may be the culmination of the day's events, it's certainly not the only event.
Read the rest of this page »
November 16, 2019 by Corey A. Edwards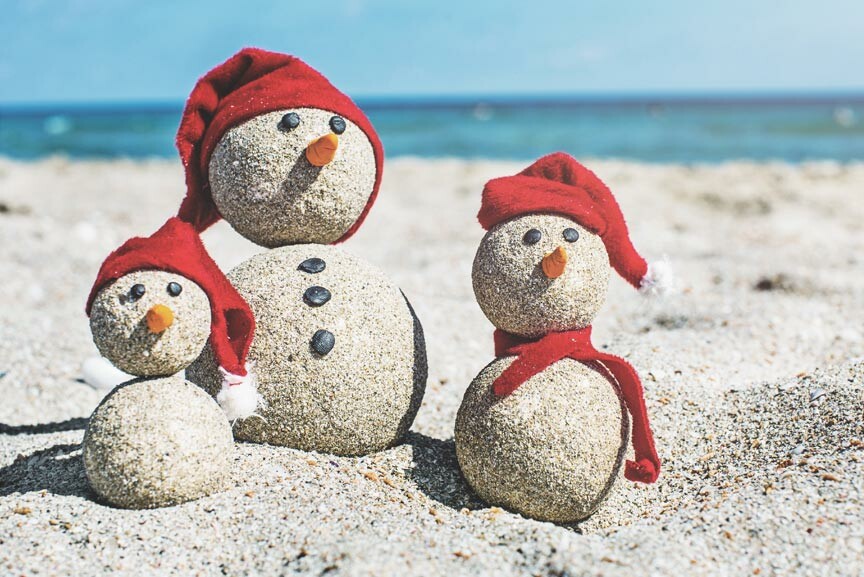 If you think Chincoteague is a lot of fun during the rest of the year, you need to see us during the holidays! Come celebrate the end of the year on Virginia's eastern shore with a Chincoteague holiday getaway!
Chincoteague Island may not be the first place that comes to mind when you think of the end of the year holidays – but maybe it should be! The island is home to many independent shops and galleries that are loaded with unique holiday gift shopping ideas.
Our local restaurants serve some of the finest, freshest seafood on Virginia's eastern shore, and the weather? After summer, fall is Chincoteague's next best season with primarily sunny skies and an average daily temp of 50 degrees Fahrenheit. Also, since it's the "off-season," you won't be fighting those friendly but cumbersome summer and pony-swim crowds.
Best of all, Chincoteague knows how to party and the last two months of the year are jam-packed with fun holiday events!
Read the rest of this page »
June 17, 2019 by Corey A. Edwards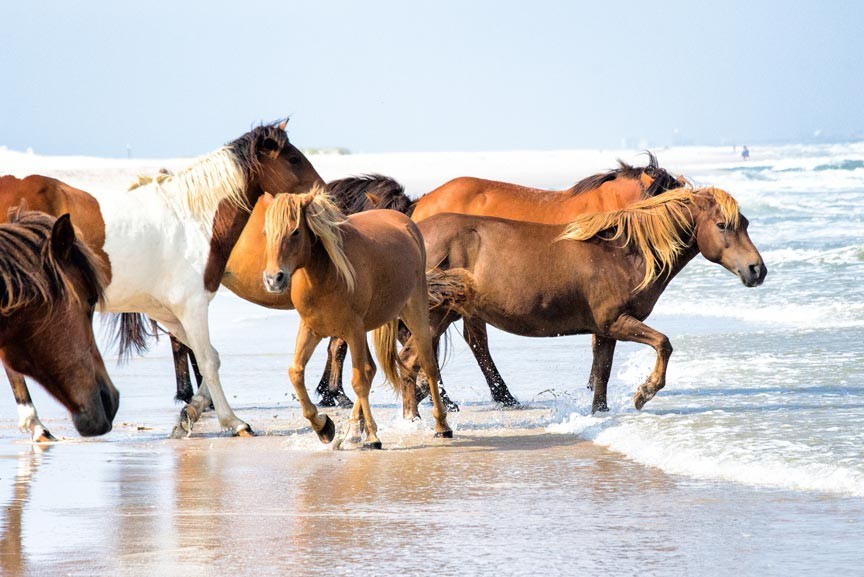 Chincoteague Pony Swim 2019 is almost upon us and now is the time to plan your visit to the island for this rare and amazing annual spectacle: July 24, 2019.
Our historic Chincoteague bed and breakfast, Miss Molly's Inn, is less than a mile from the Chincoteague Fairgrounds, where so much of next month's activity takes place.
Both are here for any and all of your Chincoteague adventures – some of the most exciting of which occur during the month of July! Of course, that means you should book your Chincoteague accommodations sooner rather than later, before they all get snapped up!
Read the rest of this page »
May 10, 2019 by Corey A. Edwards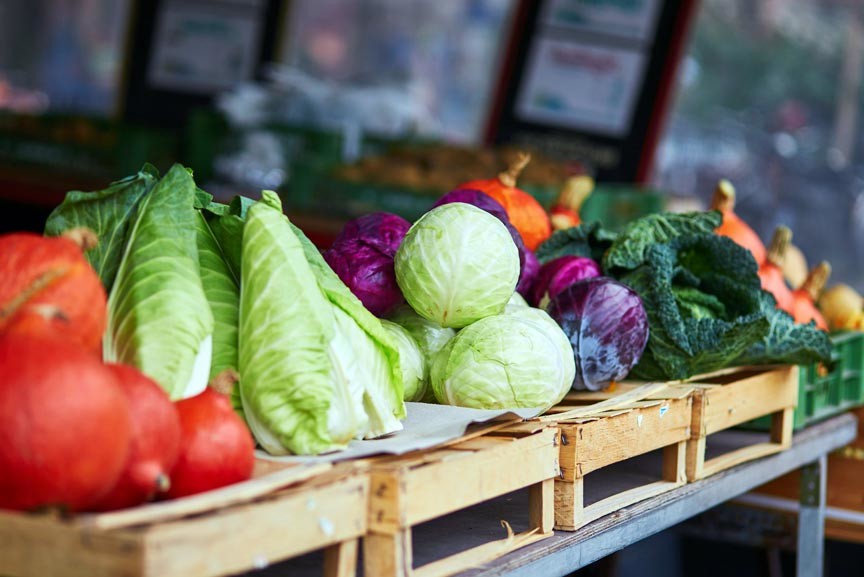 The sun is out, flowers are in bloom, and the Chincoteague Farmers Market is in full swing. Come enjoy the fresh and colorful local produce, quality arts and crafts, and live entertainment every week!
The Chincoteague Island Farmers and Artisans Market is held most Saturdays and Wednesdays, from April to October. The market is located at 6309 Church Street, just a few blocks from our Chincoteague bed and breakfast.
Read the rest of this page »
This is our final post of the Beach Fun series. We hope you come and visit Chincoteague this summer and put some of these suggestions to use!
Kayaking
Kayaks can be launched and beached at both the beach and Toms Cove areas, including Toms Cove Hook. If you are kayaking, keep an eye out for swimmers so you don't whack them with a paddle! Note: you cannot kayak in lifeguarded sections of the beach, nor are kayaks allowed in refuge impoundments or borrow ditches.
If you need to rent a kayak, simply let us know when your make your reservation or upon arrival and we can connect you with a local vendor.
The National Park Service also conducts summer kayaking programs from the Toms Cove Visitor Center to explore the Assateague Island National Seashore. Please contact the Toms Cove Visitor Center for details at (757) 336-6577.
Personal Watercraft Rentals and Tours
You can rent jet skis to explore the waters around the island. Prices are in the range of $95 for one hour. You can also hire companies to take you on jet ski tours. They will lead you around Chincoteague Island with up close views of the Assateague Lighthouse, ponies, marsh wildlife, and more. Take a break on the Sandbar for a quick barrier island beachcombing session.  These tours can be personalized to be as mild or wild as you would like!
Visit the only beach on Assateague Island that allows boats. Locals know this spot for uncrowded summer fun. Look for the ponies and beachcomb for treasures amidst unspoiled nature. These tours takes you around the south end of Chincoteague and back.
Sounds like fun? Just let us know and we ca set up a rental or tour for you!
Comfortable and Welcoming Lodging in Chincoteague
Miss Molly's bed and breakfast promises to be the icing on the cake during your Chincoteague vacation! Book with us for summer 2013 soon!