February 6, 2021 by Corey A. Edwards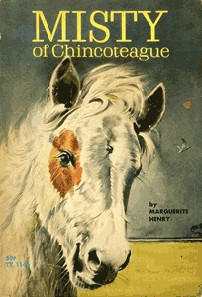 As a visitor to Chincoteague, you're likely aware of the "Misty of Chincoteague" children's book. What you might not know is that the author, Marguerite Henry, wrote parts of the book right here on the island and that she was staying at Miss Molly's Inn at the time.
I'm sure you have heard of love at first sight, or maybe you are lucky enough to have felt that way in your own life. Well, that is just how Marguerite Henry felt the first time she saw Misty. Marguerite knew from the moment she saw the new born foal, that the book she was about to write needed to be about Misty, no other pony would do.
You see, Marguerite Henry came to Chincoteague in 1946, with only a little information about the island and an event called Pony Penning. Lucky for her, and us all, she picked Miss Molly's Inn as her home away from home while gathering her ideas for her book. She would often spend afternoons on the porch of the inn with Miss Molly and Captain Jack, discussing ideas for the book and getting some much needed advice.
Miss Molly told Marguerite that if she wanted to learn about the ponies, there would be no better person to speak to than Clarence "Grandpa" Beebe. Clarence was a stockman, he raised Chincoteague Ponies, and he was involved in the Fire Dept and the roundup. It seemed like a perfect fit. Immediately, Mrs. Henry was off to find the Beebe Ranch.
Read the rest of this page »
July 18, 2020 by Corey A. Edwards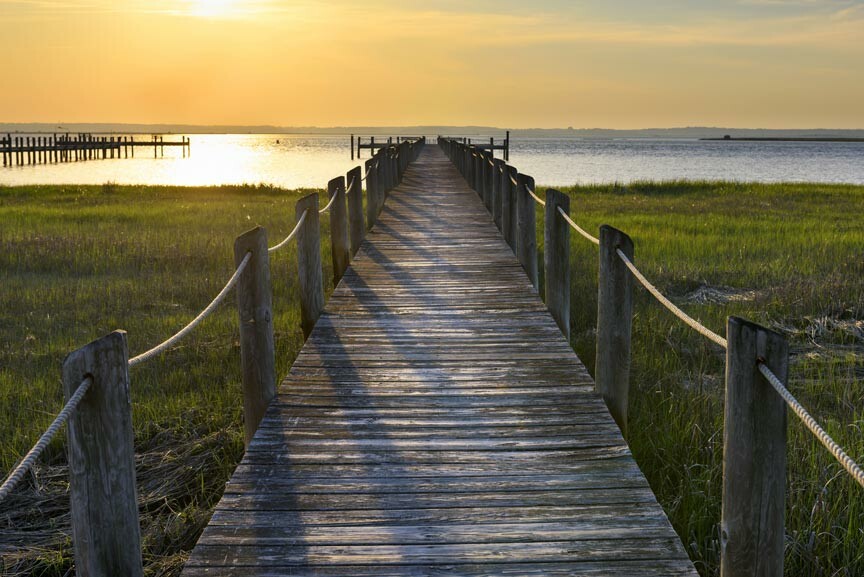 Chincoteague Island is open and so is Miss Molly's Bed and Breakfast – but in these uncertain times, you may be wondering what else is. We've broached this subject before but, with so many events cancelled, we offer a Summer 2020 edition of things to do on Chincoteague.
Virginia moved to Phase Three on July 1st, allowing for a cautious easing of restrictions across the state. Of course, Phase 3 is still not exactly back to normal and many of Chincoteague's bigger summer events remain cancelled.
2020 will see no Blueberry Festival, Pony Swim, public Pony Penning, or Fireman's Carnival. The 2020 Summer Pony Auction will be held online.
So what on earth is there left to do on Chincoteague? Plenty! In fact, reduced summer crowds are likely improve your Chincoteague experience – even though we all wish the reason for the reduction was different, of course.
Read the rest of this page »
March 6, 2020 by Corey A. Edwards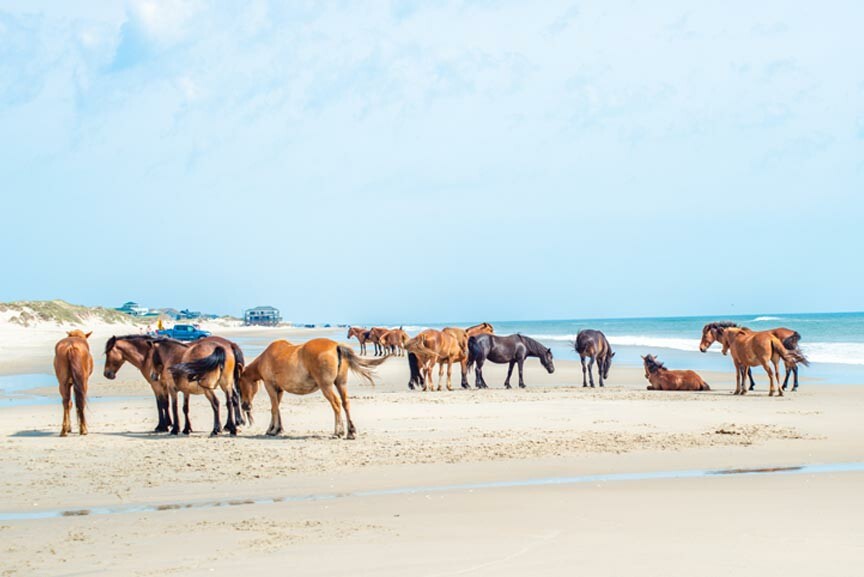 If you've always wanted to see the wild ponies of Assateague up close – but not the annual Pony Swim crowds – then Spring Chincoteague Pony Roundup is your best chance.
There are lots of ways to see the wild ponies of Assateague outside the annual, summer Pony Swim. Many local companies offer wild pony tours that will take you out to see them and the many other magnificent sights around Chincoteague.
Another great way to get a good look at the island's wild horses is during the annual spring and fall pony penning days.
Read the rest of this page »
March 12, 2018 by Corey A. Edwards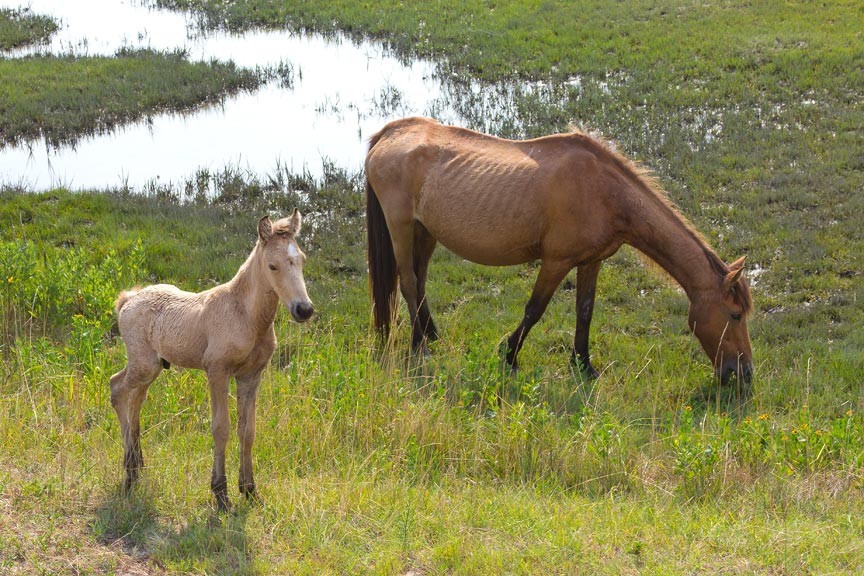 If you've ever dreamed of seeing the wild ponies of Assateague Island in person, the first opportunity of the year is right around the corner. The 2018 Spring Pony Roundup is scheduled for April 13th and 14th.
The wild ponies of Assateague Island are easily the #1 reason so many people know about and want to visit Chincoteague Island. Marguerite Henry's popular children's book, "Misty of Chincoteague," continues to make that true to this very day.
The annual summer Pony Swim draws more people to the island than any other single event. But did you know that's not the only time you can view the wild horses of Assateague Island?
Read the rest of this page »
May 12, 2016 by Corey A. Edwards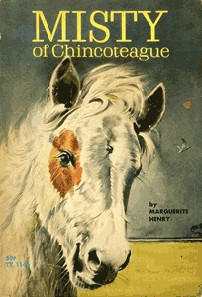 Chincoteague Island is famous for a number of reasons but one of the bigger reasons is a children's book by Marguerite Henry entitled "Misty of Chincoteague."
"Misty of Chincoteague" is the touching story of one of Assateague's wild ponies and the two children who hope to purchase her at Chincoteague's annual wild pony swim and auction.
A beautifully written and gorgeously illustrated book aimed at children but enjoyed by people of all ages, "Misty of Chincoteague" is second only to "Black Beauty" as America's best selling horse book. It was even made into a movie, filmed here on Chincoteague and starring David Ladd.
Read the rest of this page »
March 11, 2016 by Corey A. Edwards
April 1st and 2nd are the dates set aside for the 2016 Spring Pony Roundup on Assateague Island – the bi-annual opportunity to see the beautiful wild ponies of Chincoteague!
The Chincoteague Volunteer Fire Company rounds the ponies up three times a year. Once in summer, for the annual and famous July Pony Swim and Auction (July 27, 2016 – by the way), then two more times in the spring and then fall for an overall health check to see if any new foals have been born.
Read the rest of this page »