February 5, 2018 by Corey A. Edwards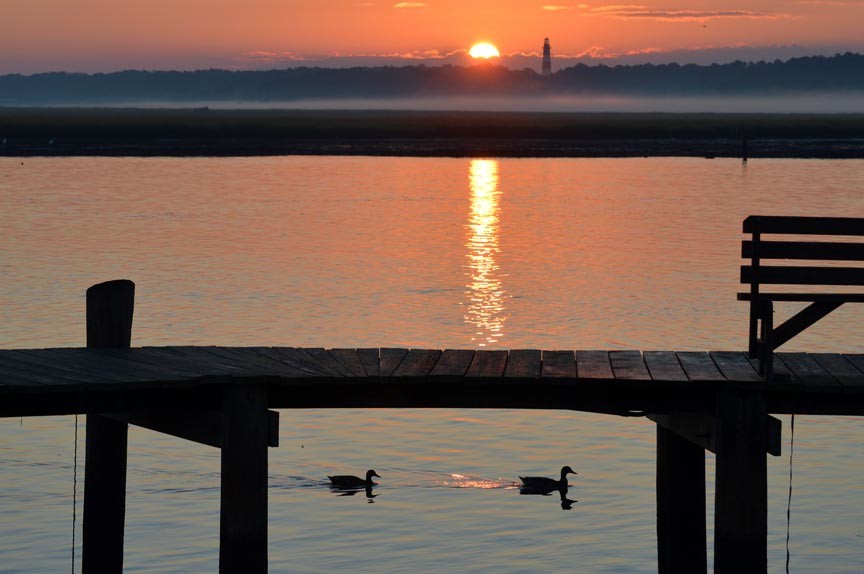 You've heard us say it before: what many would consider the "off-season" is, in many ways, the best time for a quiet, Chincoteague Island getaway. The wild horses, beaches, birds, fresh seafood, shops, and friendly townsfolk are all still here. The only thing missing is the crowds!
Chincoteague Island is a beautiful, Virginia coast paradise all the year 'round. We have our seasons, like any place else – but none of them are really "off," unless crowds is what you're after. All the attractions that make Chincoteague a vacation destination remain not only available but also far more easily enjoyed.
Read the rest of this page »
January 26, 2018 by Corey A. Edwards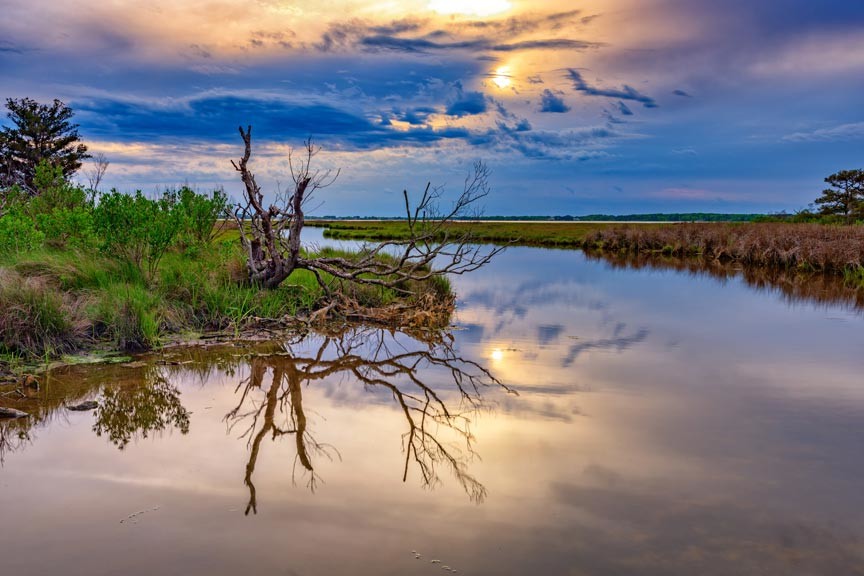 Come experience the natural beauty of Assateague Island National Seashore for free! 2018's remaining fee-free park days are April 21st, September 22nd, and November 11th.
118 of our nation's 417 national parks charge an entrance fee year 'round – except on fee-free days! Each year, the National Park Service designates a number of "fee-free" days that let you enter and explore our national treasures without charge. Amenity and user fees for activities may still be charged, of course, but entering and enjoying the parks are free!
The number of fee-free days vary from year to year. 2017 saw ten fee-free days while 2018 only has four. The first was January 15th, Dr. Martin Luther King, Jr. Day. The others occur on First Day of National Park Week (Apr 21), National Public Lands Day (Sep 22), and Veterans Day (Nov 11).
Assateague Island National Seashore is worth a visit whether there is a park entrance fee or not!
Read the rest of this page »
November 4, 2017 by Corey A. Edwards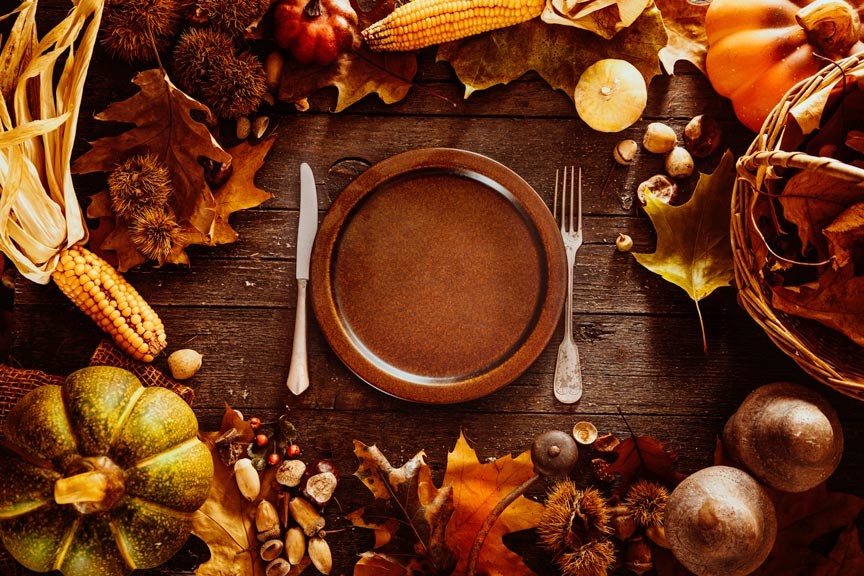 Come to Chincoteague Island for Thanksgiving this year and save with Miss Molly's Inn Thanksgiving Lodging Special!
Chincoteague Island is the perfect getaway destination year 'round but we're sweetening the pot for the holidays with our Thanksgiving lodging special. Our historic and serene eastern shore island is known for its wild ponies, pristine beaches, and fresh caught seafood. Now you can add holiday savings, as well!
When you stay at Miss Molly's Inn for Thanksgiving, you won't have to lift a finger to enjoy your best holiday, ever. Sit back in that big comfy chair and relax while we take care of everything.
With our Chincoteague Thanksgiving Lodging Special, you'll receive special care the moment you arrive!
Read the rest of this page »
May 15, 2017 by Corey A. Edwards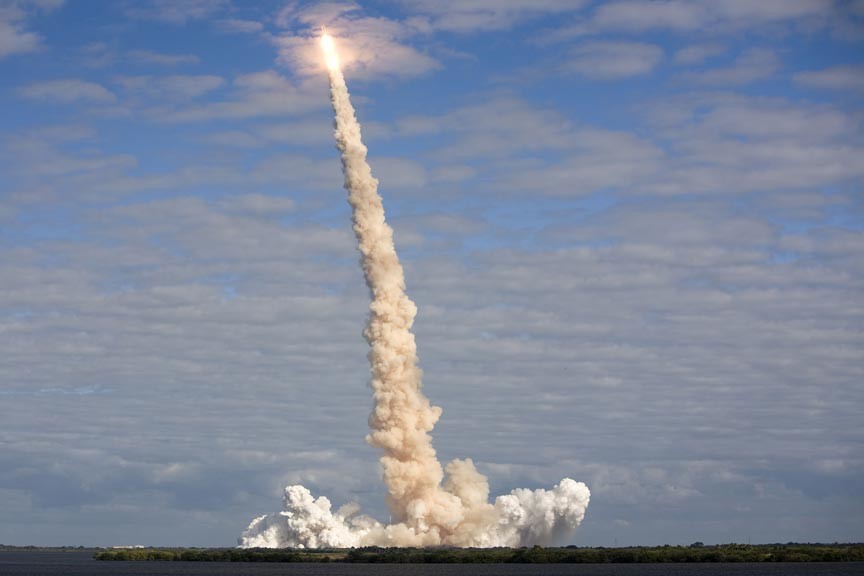 When you think of Chincoteague Island, what's the first thing that comes to mind? Ponies? Warm beaches? How about NASA rocket launches? It's true, you can watch them from Chincoteague!
Chincoteague Island is popular for many reasons.
First, there are the wild horses of Assateague Island and the upcoming annual pony penning, swim, and auction.
Read the rest of this page »
January 13, 2017 by Corey A. Edwards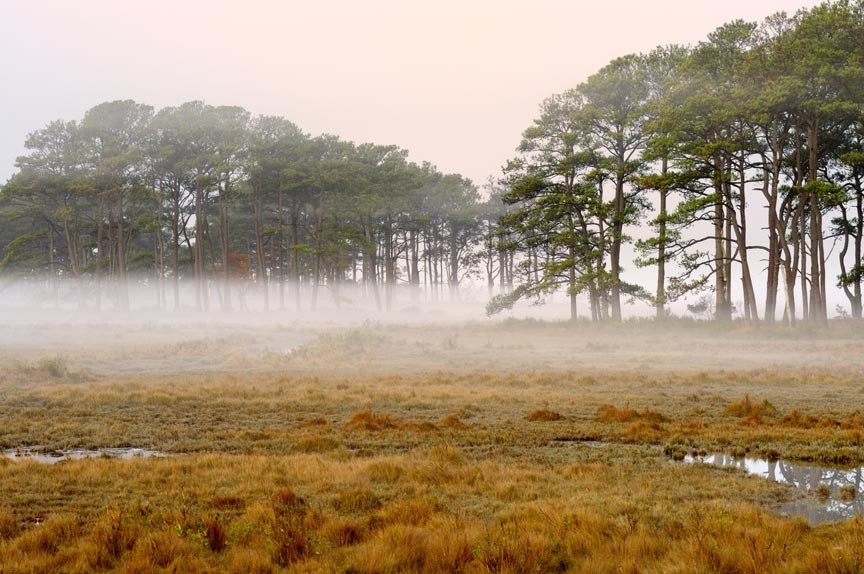 Make the most of the New Year with a Chincoteague Island winter getaway.  You can save big at the same time with the Miss Molly's Inn 3 for 2 Winter Lodging special!
Miss Molly's and her sister inn, Island Manor House Bed and Breakfast, offer you the unique opportunity to stay for less and discover the Virginia coast on a Chincoteague Island winter getaway!
Our 3 for 2 Chincoteague Island Winter Lodging Special is your chance to come and see what our islands are like when the tourists are away. Chincoteague Island and Assateague Island are quieter but no less appealing come winter. As a matter of fact, for many it's the only time to visit!
Read the rest of this page »
October 14, 2016 by Corey A. Edwards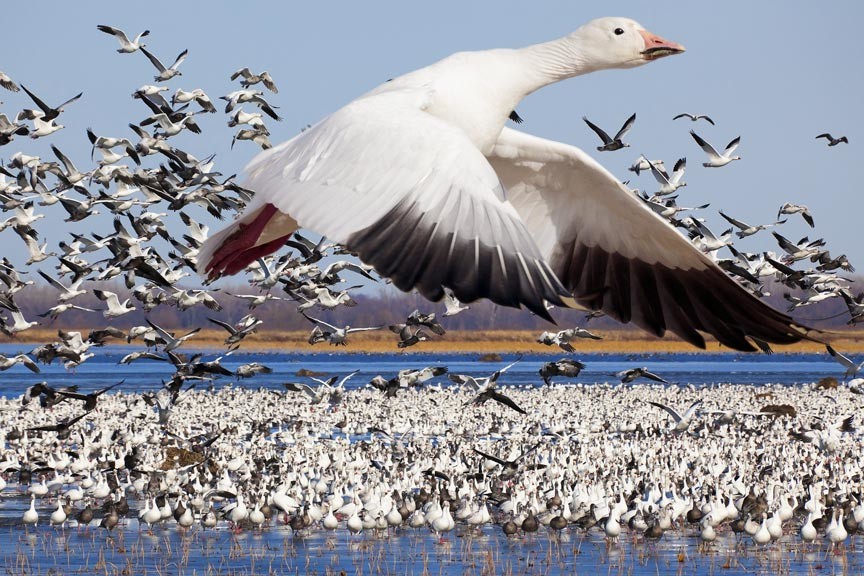 Thanksgiving is almost here if you can believe it, and with it comes the annual Assateague Island Waterfowl Weekend. November 25 – November 26, 2016.
Assateague Island is part of the Atlantic Flyway; the path that migratory waterfowl and other birds use to stay ahead of the changing seasons. The Atlantic Flyway extends from the offshore waters of the Atlantic Coast, through the prairie provinces of Canada, to Alaska's Arctic Coast.
Read the rest of this page »
March 11, 2016 by Corey A. Edwards
April 1st and 2nd are the dates set aside for the 2016 Spring Pony Roundup on Assateague Island – the bi-annual opportunity to see the beautiful wild ponies of Chincoteague!
The Chincoteague Volunteer Fire Company rounds the ponies up three times a year. Once in summer, for the annual and famous July Pony Swim and Auction (July 27, 2016 – by the way), then two more times in the spring and then fall for an overall health check to see if any new foals have been born.
Read the rest of this page »
February 15, 2016 by Corey A. Edwards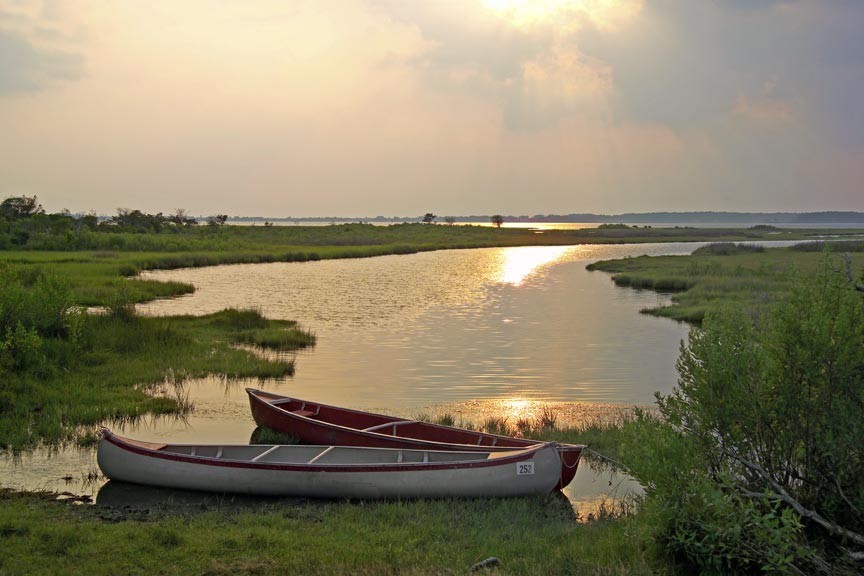 Thinking of taking a spring vacation on Chincoteague Island? That's a great idea – and now is a good time to finalize your plans for a Chincoteague Island spring getaway!
A spring vacation on Chincoteague Island is a different experience from a summer visit and can make you feel like you're a local. Most of our island's visitors come during the summer, lining the sidewalks, clustering on the beaches, and attending festivals and enjoying the famous Chincoteague Island pony swim.
The thing is, the sidewalks, beaches, and ponies are here year 'round and our weather is mild enough that all a spring vacation on Chincoteague Island really means is that you get more of the island to yourself! There's even a Spring Pony Roundup in April!
Read the rest of this page »
March 14, 2015 by Corey A. Edwards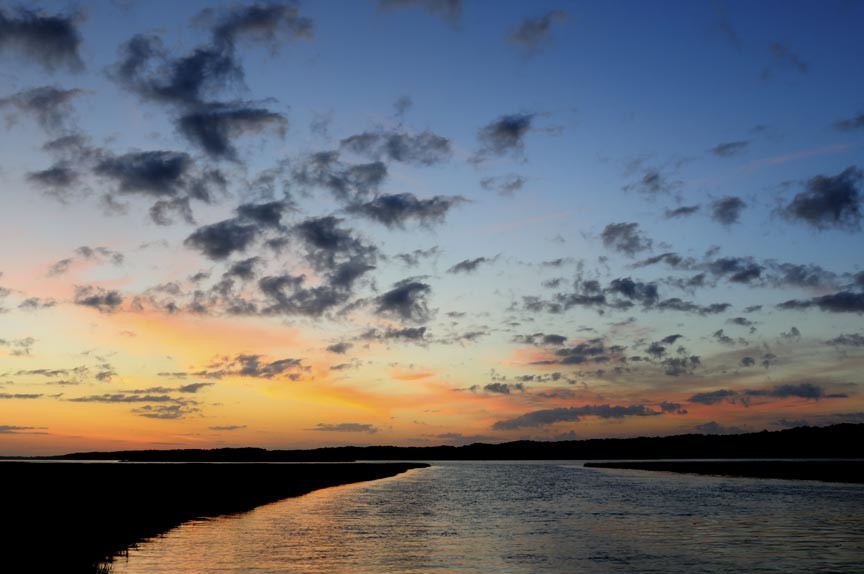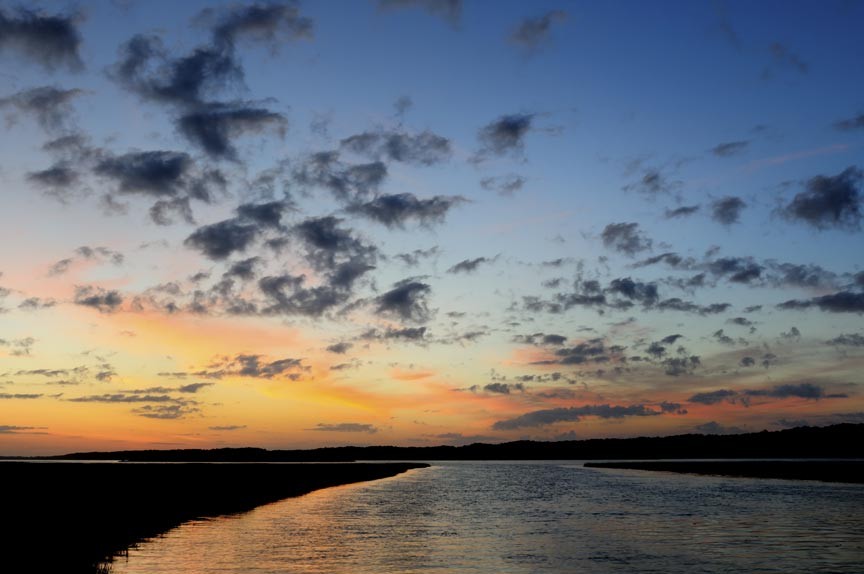 Coastal Living magazine recently picked Chincoteague, Virginia as America's Happiest Seaside Town – #1 out of a list of 10 finalists. We here on Chincoteague Island just nodded and smiled: yeah – we knew that!
Coastal Living's breakdown of America's Happiest Seaside Towns for 2014 included some wonderful places – such as Saugatuck, Michigan, Captiva Island, Florida, and Haleiwa, Hawaii – but we weren't too terribly surprised to find ourselves at the top.
There are lots of things about Chincoteague Island that qualify it as America's #1 happiest seaside town
Read the rest of this page »
November 15, 2014 by Corey A. Edwards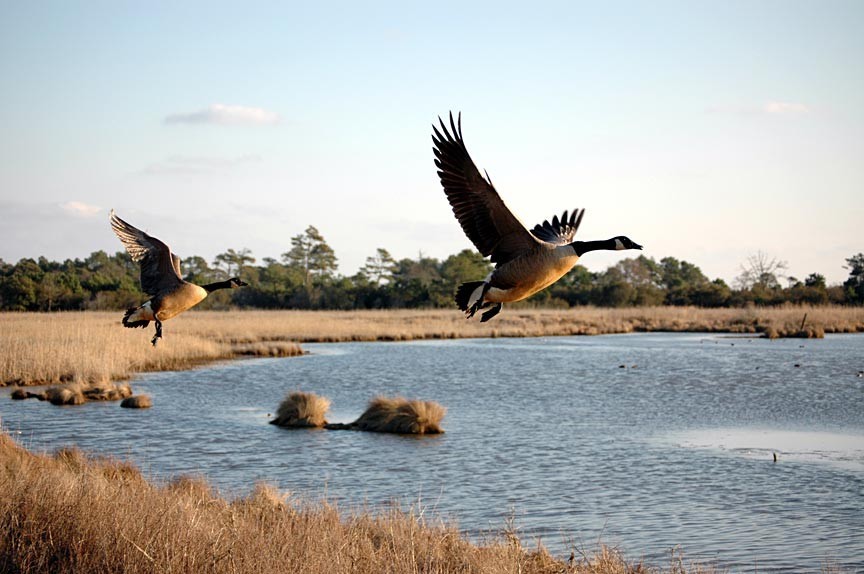 Assateague Island's Chincoteague National Wildlife Refuge is a major stopping point for the annual, fall migration of numerous species of waterfowl, peaking around the weekend of November 27 – just in time for the Assateague Island Waterfowl Weekend!
Just kidding – of course the annual, Assateague Island Waterfowl Weekend is scheduled to coincide with each year's autumn peak of migratory activity. This natural event sees thousands of different species of birds resting and feeding in and around the more than 14,000 acres of beaches, maritime forest, saltwater marshes, and freshwater marshes of Chincoteague National Wildlife Refuge.
Read the rest of this page »