June 20, 2021 by Corey A. Edwards
Chincoteague Pony Swim 2021 may have been cancelled and the annual pony auction moved online but you can still see the ponies during your Chincoteague getaway this summer. The island is open, the weather is great, the ponies are here, and there's plenty to do and see!
Summertime is always a special time in Chincoteague. This remains true even with Chincoteague Pony Swim 2021 and the annual Fireman's Carnival cancelled. Those coming specifically for the wild ponies will be happy to learn that there are lots of ways to see and learn about them outside of the annual swim.
Read the rest of this page »
April 17, 2021 by Corey A. Edwards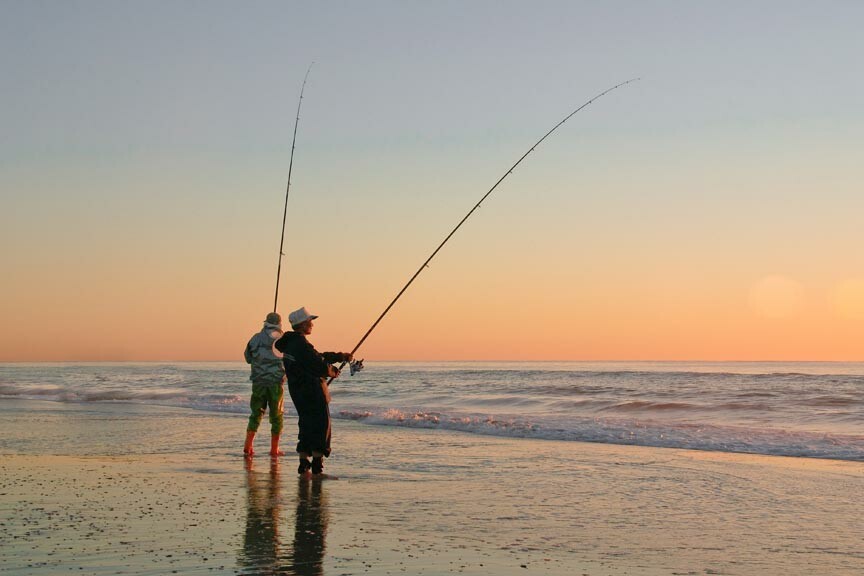 Thinking of doing some crabbing, clamming, or fishing during your Chincoteague getaway? Great idea! Chincoteague fishing is some of the best on the Mid-Atlantic Coast and there are plenty of resources on the island to get you going.
Spring is definitely in the air and a glorious summer seems right behind. What better way to celebrate than getting out into the great outdoors clamming or fishing Chincoteague?
Read the rest of this page »
March 15, 2021 by Corey A. Edwards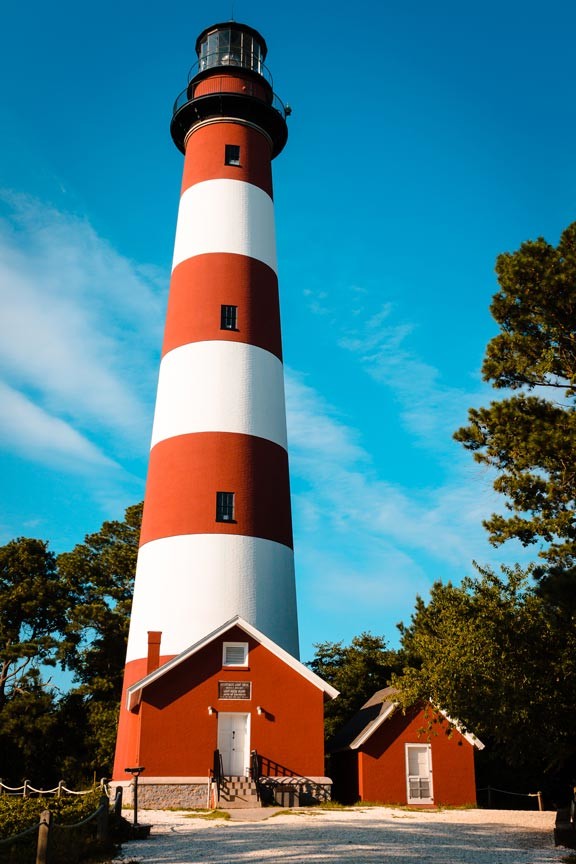 See Chincoteague from a new and breath-taking perspective when you climb to the top of Assateague Lighthouse. This historic, Virginia coast light tower has been guiding ships to safety since 1867 and opens its doors to visitors every April.
Few structures are as iconic and evocative as lighthouses. Designed to be visible from great distances, they serve as important warnings and guides to ships at sea.
As navigation, weather prediction, and other technologies have advanced, the number of active lighthouses has declined. In fact, Assateague Lighthouse is one of only 20, east coast lighthouses of its kind still in operation.
Here on Chincoteague, the 142 foot tall lighthouse on our eastern horizon is difficult to miss. Its distinctive red and white tower and unique, double-flash pattern can be seen up to 19 miles out to sea. It's a photogenic magnet on land, too, drawing curious visitors from all over to see the historic beacon up close.
Read the rest of this page »
February 6, 2021 by Corey A. Edwards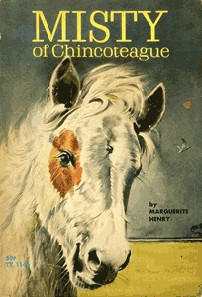 As a visitor to Chincoteague, you're likely aware of the "Misty of Chincoteague" children's book. What you might not know is that the author, Marguerite Henry, wrote parts of the book right here on the island and that she was staying at Miss Molly's Inn at the time.
I'm sure you have heard of love at first sight, or maybe you are lucky enough to have felt that way in your own life. Well, that is just how Marguerite Henry felt the first time she saw Misty. Marguerite knew from the moment she saw the new born foal, that the book she was about to write needed to be about Misty, no other pony would do.
You see, Marguerite Henry came to Chincoteague in 1946, with only a little information about the island and an event called Pony Penning. Lucky for her, and us all, she picked Miss Molly's Inn as her home away from home while gathering her ideas for her book. She would often spend afternoons on the porch of the inn with Miss Molly and Captain Jack, discussing ideas for the book and getting some much needed advice.
Miss Molly told Marguerite that if she wanted to learn about the ponies, there would be no better person to speak to than Clarence "Grandpa" Beebe. Clarence was a stockman, he raised Chincoteague Ponies, and he was involved in the Fire Dept and the roundup. It seemed like a perfect fit. Immediately, Mrs. Henry was off to find the Beebe Ranch.
Read the rest of this page »
December 19, 2020 by Corey A. Edwards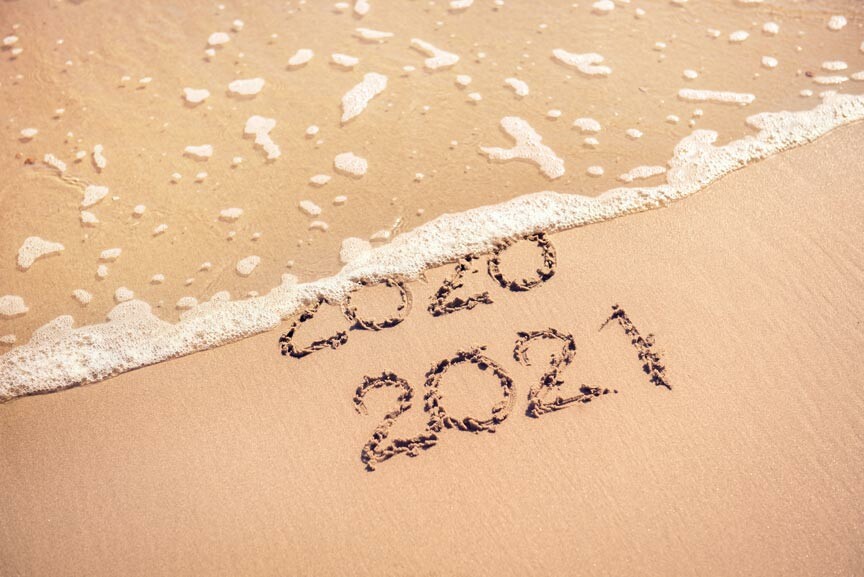 2020 has been a year of challenges for us all and yet, as the new owners of Miss Molly's Inn, it has also been a very exciting year! We've had a wonderful time getting to know our Chincoteague visitors and helping them to relax and explore the island.
A vacation is always welcome but, after a year like 2020, a getaway can be just what the doctor ordered. A break in your routine with a fresh set of surroundings can be instrumental in dispelling those doldrums. This is especially true when the your vacation destination is as beautiful and welcoming as Chincoteague.
Read the rest of this page »
October 10, 2020 by Corey A. Edwards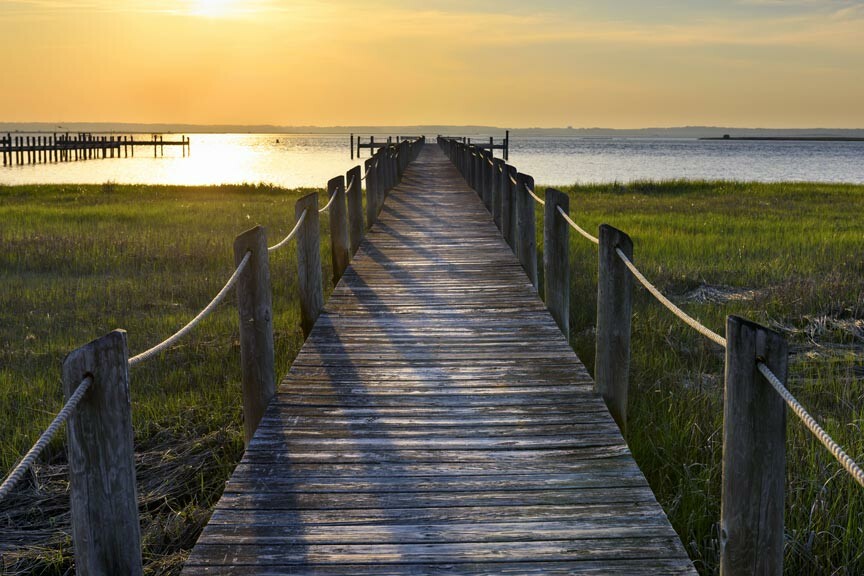 Are you tired of being cooped up and ready for a literal breath of fresh air? Come visit Virginia's Eastern shore on a Chincoteague Island getaway! Consistent with CDC guidance, Virginia does not have any current quarantine requirements for U.S. citizens arriving from outside the Commonwealth, making our area the perfect getaway.
Chincoteague Island, with its friendly, small community, wild ponies, and pristine beaches, is always good for a visit. A fact that is doubly true in times like these. Our peaceful, barrier island paradise is the perfect place to relax, recharge, and recenter one's self around the good things in life.
Staying at a smaller inn like Miss Molly's during your Chincoteague Island getaway, rather than a large hotel, has further advantages.
Read the rest of this page »
September 19, 2020 by Corey A. Edwards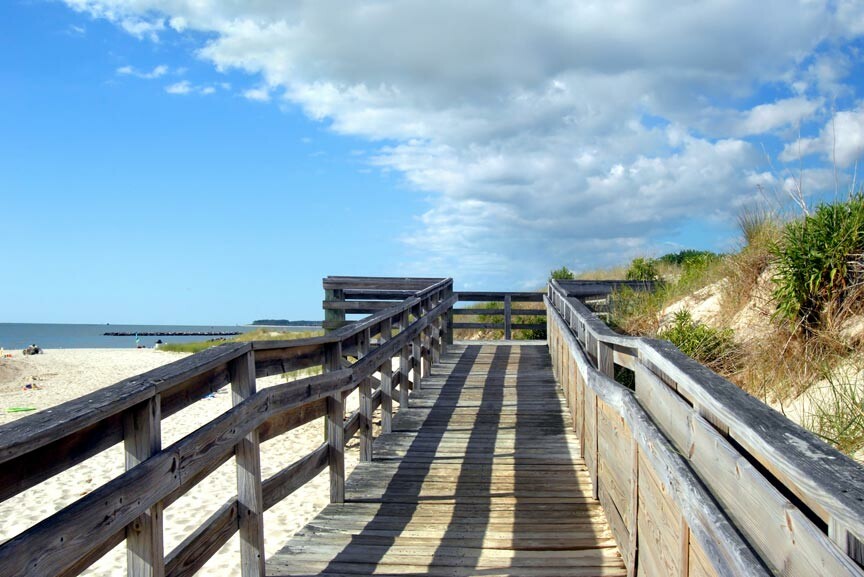 Virginia's Eastern Shore is loaded with fun things to do and see, so many of which are right here on Chincoteague. For those who would like to do a little exploring but enjoy the small town vibe, we can hardly think of a better idea than a Cape Charles day-trip.
Cape Charles is a small, quaint town on Chesapeake Bay, near the southern tip of the Delmarva Peninsula. Voted one of "America's Happiest Seaside Towns" in 2018, this quiet and cozy community has plenty to offer.
For one thing, it is home to one of the largest collections of late-Victorian and turn-of-the-century buildings on the East Coast. It's also home to one of the nicest beaches outside of Chincoteague.
Read the rest of this page »
July 18, 2020 by Corey A. Edwards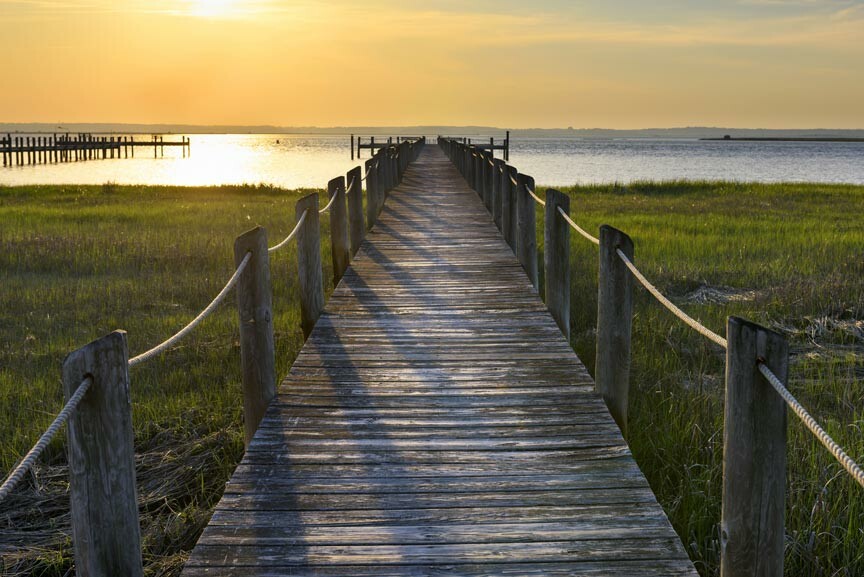 Chincoteague Island is open and so is Miss Molly's Bed and Breakfast – but in these uncertain times, you may be wondering what else is. We've broached this subject before but, with so many events cancelled, we offer a Summer 2020 edition of things to do on Chincoteague.
Virginia moved to Phase Three on July 1st, allowing for a cautious easing of restrictions across the state. Of course, Phase 3 is still not exactly back to normal and many of Chincoteague's bigger summer events remain cancelled.
2020 will see no Blueberry Festival, Pony Swim, public Pony Penning, or Fireman's Carnival. The 2020 Summer Pony Auction will be held online.
So what on earth is there left to do on Chincoteague? Plenty! In fact, reduced summer crowds are likely improve your Chincoteague experience – even though we all wish the reason for the reduction was different, of course.
Read the rest of this page »
March 11, 2019 by Corey A. Edwards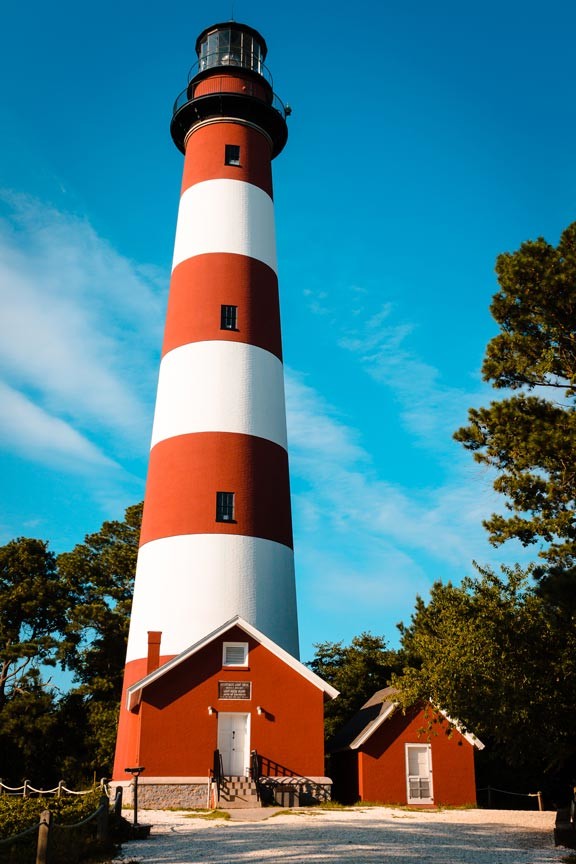 The majestic, red and white striped tower of Assateague Lighthouse opens to visitors in April. Come discover the history and amazing views from the top of this iconic Virginia coast lighthouse!
Assateague Lighthouse is located within the pristine confines of the Chincoteague National Wildlife Refuge. The historic red and white stripped tower shares the island with white tailed deer, Sika elk, colorful waterfowl, and the famous wild horses.
The Assateague Light is part chain of historic coastal lighthouses. While many historic lighthouses have been decommissioned over the years, around 20 remain in service, including Assateague.
Despite being an active light, Assateague Lighthouse is opened to visitors during the warmer months each year.
Read the rest of this page »