June 20, 2021 by Corey A. Edwards
Chincoteague Pony Swim 2021 may have been cancelled and the annual pony auction moved online but you can still see the ponies during your Chincoteague getaway this summer. The island is open, the weather is great, the ponies are here, and there's plenty to do and see!
Summertime is always a special time in Chincoteague. This remains true even with Chincoteague Pony Swim 2021 and the annual Fireman's Carnival cancelled. Those coming specifically for the wild ponies will be happy to learn that there are lots of ways to see and learn about them outside of the annual swim.
Read the rest of this page »
February 6, 2021 by Corey A. Edwards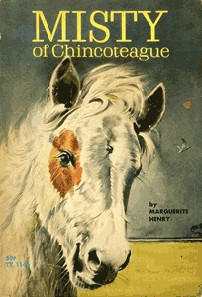 As a visitor to Chincoteague, you're likely aware of the "Misty of Chincoteague" children's book. What you might not know is that the author, Marguerite Henry, wrote parts of the book right here on the island and that she was staying at Miss Molly's Inn at the time.
I'm sure you have heard of love at first sight, or maybe you are lucky enough to have felt that way in your own life. Well, that is just how Marguerite Henry felt the first time she saw Misty. Marguerite knew from the moment she saw the new born foal, that the book she was about to write needed to be about Misty, no other pony would do.
You see, Marguerite Henry came to Chincoteague in 1946, with only a little information about the island and an event called Pony Penning. Lucky for her, and us all, she picked Miss Molly's Inn as her home away from home while gathering her ideas for her book. She would often spend afternoons on the porch of the inn with Miss Molly and Captain Jack, discussing ideas for the book and getting some much needed advice.
Miss Molly told Marguerite that if she wanted to learn about the ponies, there would be no better person to speak to than Clarence "Grandpa" Beebe. Clarence was a stockman, he raised Chincoteague Ponies, and he was involved in the Fire Dept and the roundup. It seemed like a perfect fit. Immediately, Mrs. Henry was off to find the Beebe Ranch.
Read the rest of this page »
March 12, 2018 by Corey A. Edwards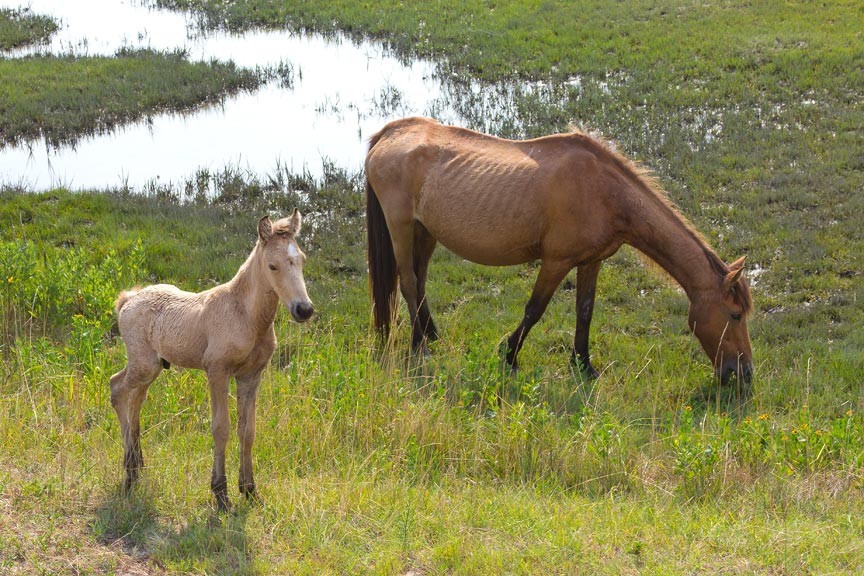 If you've ever dreamed of seeing the wild ponies of Assateague Island in person, the first opportunity of the year is right around the corner. The 2018 Spring Pony Roundup is scheduled for April 13th and 14th.
The wild ponies of Assateague Island are easily the #1 reason so many people know about and want to visit Chincoteague Island. Marguerite Henry's popular children's book, "Misty of Chincoteague," continues to make that true to this very day.
The annual summer Pony Swim draws more people to the island than any other single event. But did you know that's not the only time you can view the wild horses of Assateague Island?
Read the rest of this page »
May 12, 2016 by Corey A. Edwards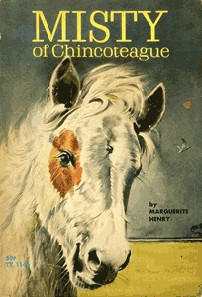 Chincoteague Island is famous for a number of reasons but one of the bigger reasons is a children's book by Marguerite Henry entitled "Misty of Chincoteague."
"Misty of Chincoteague" is the touching story of one of Assateague's wild ponies and the two children who hope to purchase her at Chincoteague's annual wild pony swim and auction.
A beautifully written and gorgeously illustrated book aimed at children but enjoyed by people of all ages, "Misty of Chincoteague" is second only to "Black Beauty" as America's best selling horse book. It was even made into a movie, filmed here on Chincoteague and starring David Ladd.
Read the rest of this page »
May 23, 2015 by Corey A. Edwards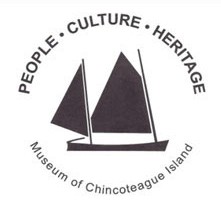 Virginia's Chincoteague Island has a long and colorful history and a visit to The Museum of Chincoteague (previously The Oyster & Maritime Museum) is sure to both entertain and enlighten!
The Chincoteague island community has a 200-year history that is a rich gumbo of native Americans and European explorers, revolutionary soldiers and wild ponies, shipwrecks, oysters, and the Civil War.
This small, barrier island lying just four miles off the Virginia Coast has seen a lot and, as "America's Number One Beach Town", is still weaving its story.
Read the rest of this page »
March 14, 2015 by Corey A. Edwards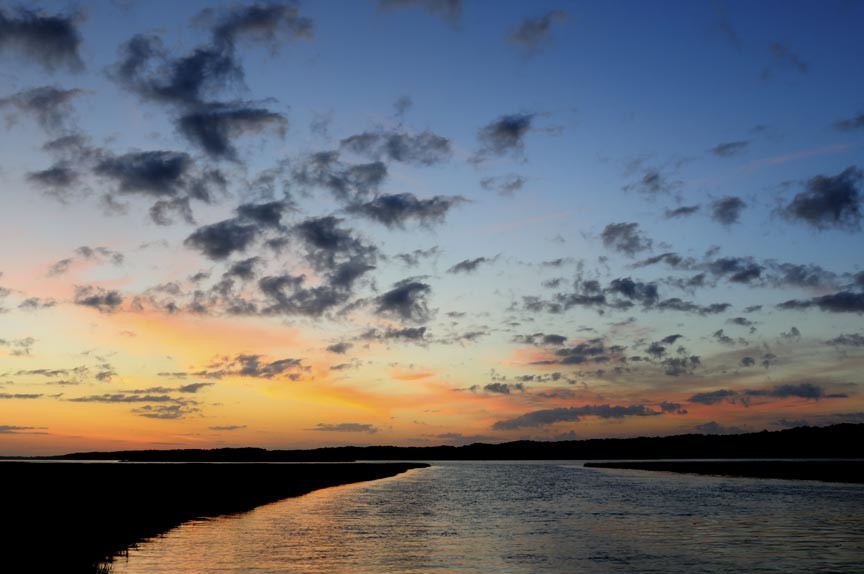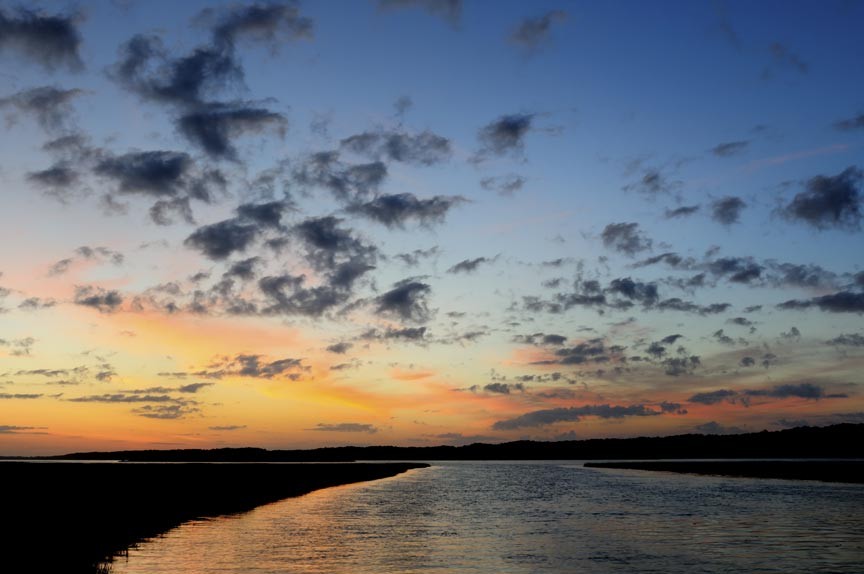 Coastal Living magazine recently picked Chincoteague, Virginia as America's Happiest Seaside Town – #1 out of a list of 10 finalists. We here on Chincoteague Island just nodded and smiled: yeah – we knew that!
Coastal Living's breakdown of America's Happiest Seaside Towns for 2014 included some wonderful places – such as Saugatuck, Michigan, Captiva Island, Florida, and Haleiwa, Hawaii – but we weren't too terribly surprised to find ourselves at the top.
There are lots of things about Chincoteague Island that qualify it as America's #1 happiest seaside town
Read the rest of this page »
October 18, 2014 by Corey A. Edwards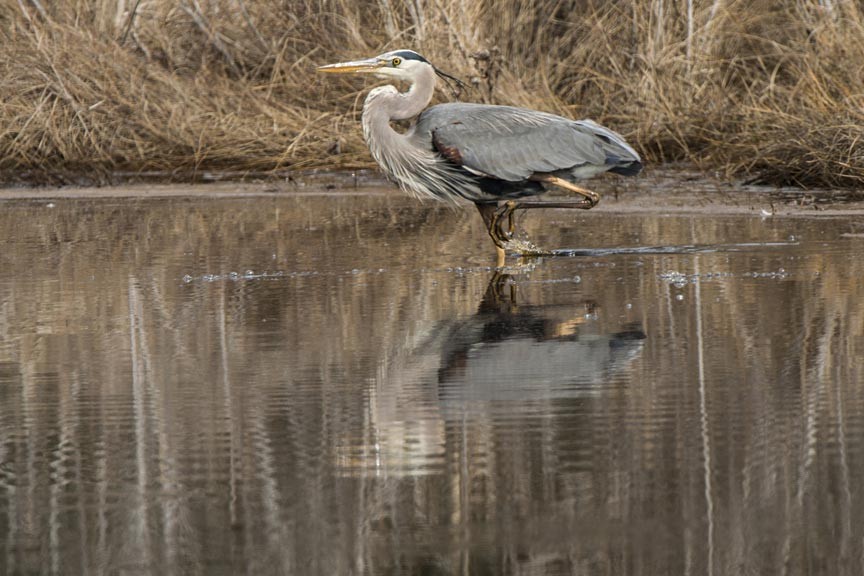 It may sound counter-intuitive but a Chincoteague Island winter getaway is your ticket to a rare and beautiful, Virginia Coast vacation that you'll remember for years to come.
You may be picturing snow and sitting huddled around a heater when you hear "Chincoteague Island Winter Getaway," but that couldn't be farther from the truth. Winter weather on Chincoteague Island tends to be mild, cool, and pleasant: the average temperature on Chincoteague Island in December with sunny skies is 50 degrees, making the winter holiday season the very next best time of year, after summer, to visit!
Read the rest of this page »
January 5, 2013 by insideout
When Marguerite Henry came to Chincoteague in order to research her new book, she stayed here, in our Victorian bed and breakfast. Even in 1946, when Henry visited, this beautiful home was in use as accommodations on Chincoteague Island for vacationers and the like. The owner of the property, Molly Rowley, was a young widow who brought boarders into her home as a way to make a living after her husband passed away. Henry would sit on the porch with Miss Molly and Captain Jack, Molly's uncle, discussing thoughts and ideas for her new book, Misty of Chincoteague.
History behind the Misty of Chincoteague Book
While Marguerite Henry was on the island, she attended the Pony Penning and met the Beebe family. The Beebes included Clarence and Ida Beebe, as well as their two grandchildren, Maureen and Paul. The real horse on which the book was based was actually foaled in domesticity on Chincoteague at the Beebe Ranch, not in the wild on Assateague Island as was told in the book. However, as in the book, Misty was sired by a stallion named Pied Piper, out of a dam called Phantom. Though these horses also were domesticated in real life, they too provided inspiration for the wild ponies portrayed in the novel.
Henry fell in love with Misty and wanted to purchase her from the family, but Clarence Beebe knew how much the children loved the foal and refused to sell her. Eventually, an agreement was made between Beebe and the author, and Beebe allowed Henry to purchase the horse for $150 if she included his grandchildren in her next book!
Henry followed through with the agreement and published Misty of Chincoteague in 1947, featuring Maureen, Paul, and the little filly as the main characters of the work. Misty continued to grow up on Henry's farm in Illinois, accompanying the author on book signings across the country.
March 24, 2012 by insideout
Misty of Chincoteague was written in 1947 by Marguerite Henry. The story was inspired by a real Chincoteague Island pony named Misty. Although the real Misty was foaled in domesticity rather than in the wild, the book heaped pique the nation's curiosity about the wild horses of Assateague (they are called ponies because of their small size, but they are actually horses).
It has long been a tradition to cull the wild pony herd in order to protect both the horses and their habitat. The Annual Pony Swim first started in 1924, and it has done nothing but grow since that time. In recent years, approximately 150 wild ponies are rounded up each July and made to swim across the Assateague Channel to Chincoteague Island. Once there, many of the foals are sold in an auction; the remaining herd swims back to Assateague a few days later.
Wild ponies have lived on Assateague Island for approximately 400 years. No one knows for sure how the first ones ended up on the island. Perhaps Colonial settlers allowed their horses to graze on the island, and some turned wild and stayed. Perhaps wild horses from the mainland swam to the island and stayed. Perhaps a Spanish galleon ship carrying a cargo of horses sank near the island, and the horses swam ashore and lived. It is a fun puzzle to consider, but the truth doesn't really matter. What matters most is protecting the wild ponies that live on Assateague today.
Marguerite Henry, who visited Chincoteague and Assateague Islands, found a compelling story in the wild ponies, and she wrote it. Thanks to her, millions of young people have learned about the amazing wild horses that make their home on an island in the Atlantic. Many of those children grow up and eventually travel here to see the wild horses. Some of them stay at our Chincoteague Island Bed and Breakfasts.
Marguerite Henry herself stayed in one of our Chincoteague B&Bs, Miss Molly's Inn. Stay in the room where she once stayed. Perhaps you'll feel inspired to create something enduring, as well.