July 13, 2018 by Corey A. Edwards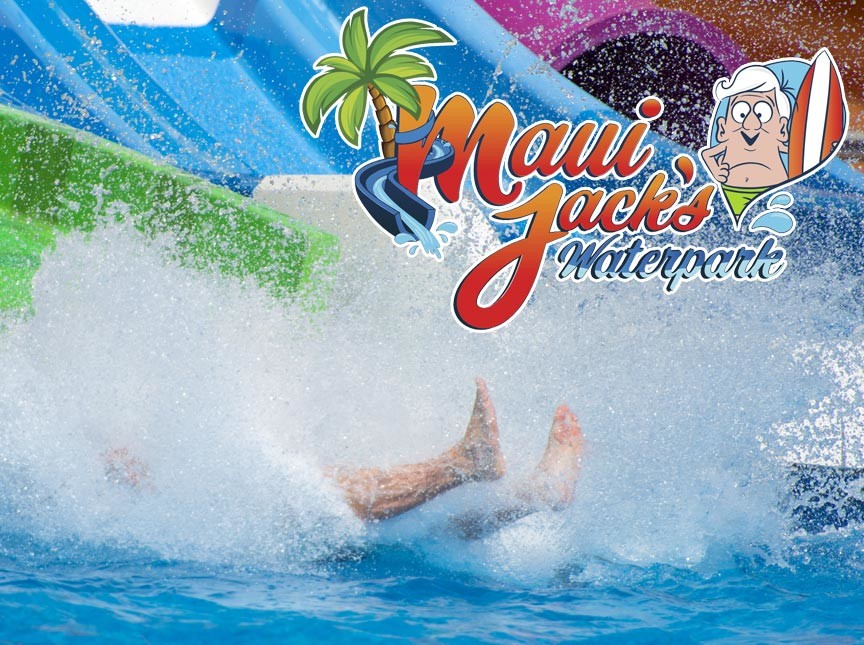 Chincoteague Island gained a new attraction this summer. Maui Jack's Waterpark offers over 4 acres of slides, rides, pools, cabanas, and more!
Given Chincoteague Island's lovely waters and pristine beaches, you wouldn't necessarily think we needed a water park. Then again, it's nice to have something new in the mix of local attractions – and Maui Jack's is definitely that!
Maui Jack's Waterpark opened on Memorial Day Weekend this year and is located next to the Chincoteague Island KOA.
Read the rest of this page »
March 12, 2018 by Corey A. Edwards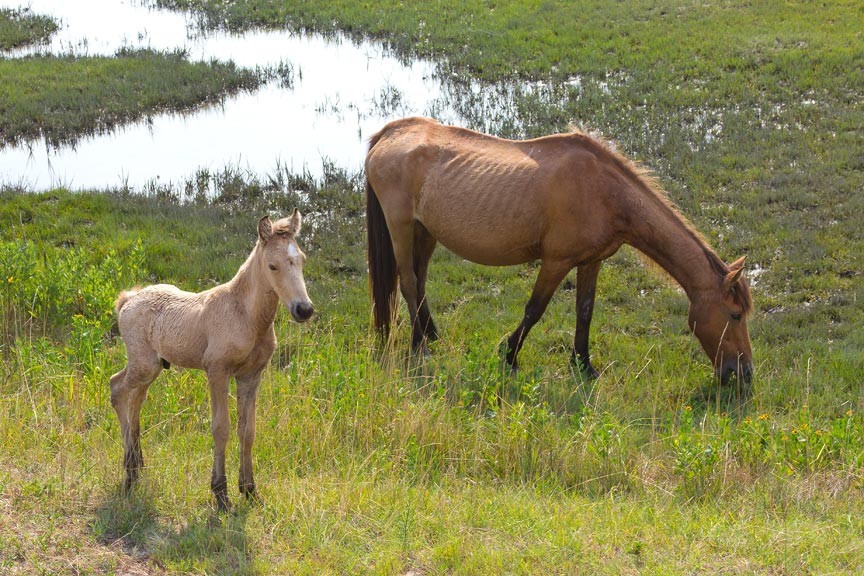 If you've ever dreamed of seeing the wild ponies of Assateague Island in person, the first opportunity of the year is right around the corner. The 2018 Spring Pony Roundup is scheduled for April 13th and 14th.
The wild ponies of Assateague Island are easily the #1 reason so many people know about and want to visit Chincoteague Island. Marguerite Henry's popular children's book, "Misty of Chincoteague," continues to make that true to this very day.
The annual summer Pony Swim draws more people to the island than any other single event. But did you know that's not the only time you can view the wild horses of Assateague Island?
Read the rest of this page »
June 9, 2017 by Corey A. Edwards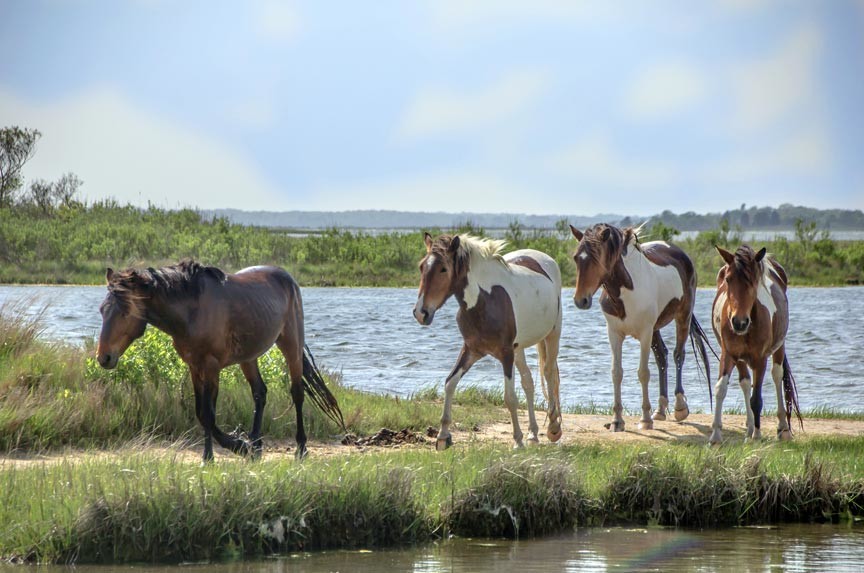 It's almost Chincoteague Pony Swim time! The 92nd annual return of the island's signature event is scheduled for July 26th, 2017!
If the date for this year's Chincoteague Pony Swim seems a touch early to you, you're absolutely correct. This is the earliest date for the swim that we have seen in many years. Consequently, time is of the essence! If you're planning on coming to witness this amazing event, you'll want to start planning your visit now.
Thousands of people come to Chincoteague Island during summer Pony Penning week. Many are surprised to learn that the event takes up a whole week. Does it really take the horses that long to swim from one island to the next? Of course not! But you have to remember that the Chincoteague Pony Swim is just the centerpiece to Pony Penning week. There's also the carnival, pony auction, fireworks, and more!
Read the rest of this page »
February 14, 2015 by Corey A. Edwards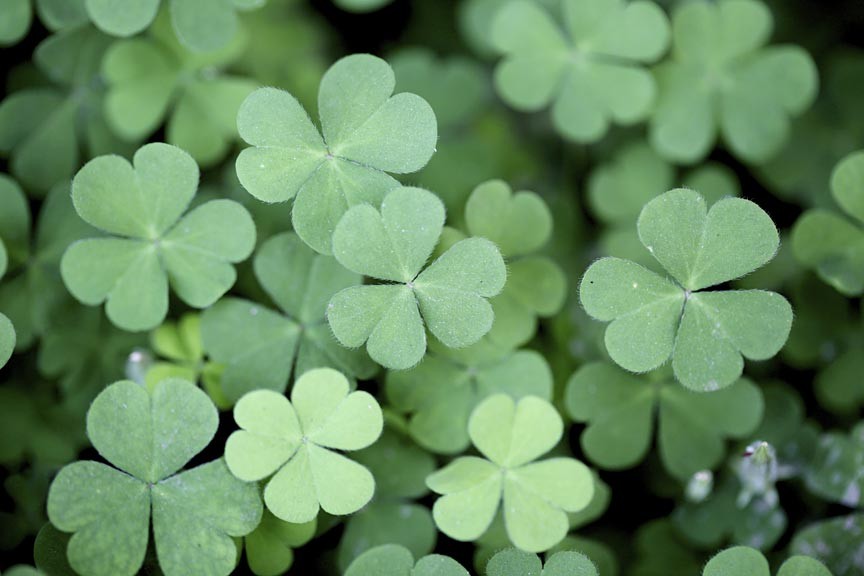 Make it a Chincoteague Saint Patrick's Day this year by joining in on the island's popular, annual Shamrock Scavenger Hunt!
Chincoteague Island's annual shamrock scavenger hunt – In Search of Shamrocks – occurs March 14th, the Saturday before St. Patty's Day, 2015. This popular, yearly event sees residents and visitors out and on the hunt for those green shamrocks!
Read the rest of this page »
April 13, 2014 by Corey A. Edwards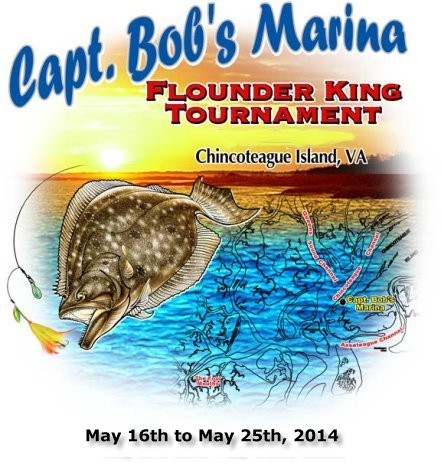 It's spring – and no Chincoteague Island spring is complete without a Captain Bob's Marina Flounder King Tournament!
Captain Bob's Marina Flounder King Tournament is a local tradition that pays out cash prizes for the top winners, so if you like yourself some fishing and fancy yourself good at it, head on over to Chincoteague Island between May 16th – May 25th and register to enter. You don't even need a boat! (but that would probably help)
Here's a list of the rules and regulations for this year's Captain Bob's Marina Flounder King Tournament
Read the rest of this page »