March 6, 2020 by Corey A. Edwards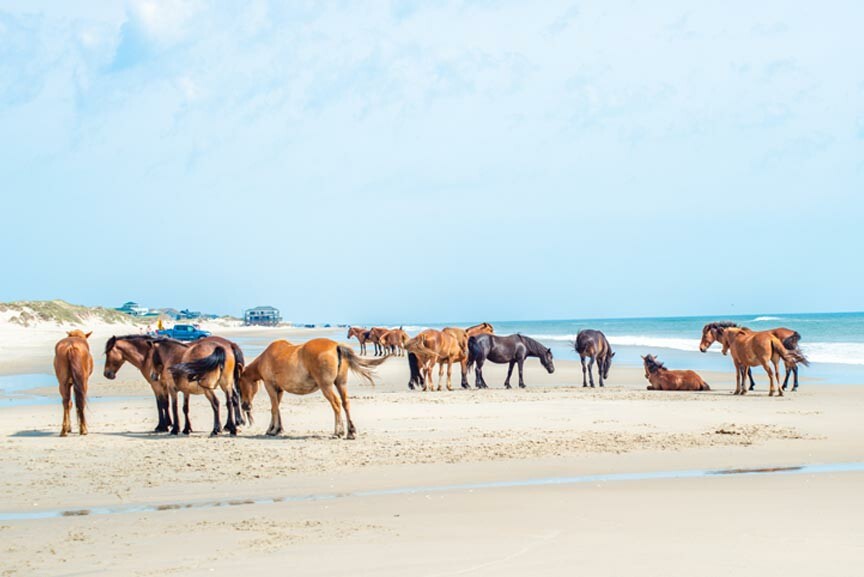 If you've always wanted to see the wild ponies of Assateague up close – but not the annual Pony Swim crowds – then Spring Chincoteague Pony Roundup is your best chance.
There are lots of ways to see the wild ponies of Assateague outside the annual, summer Pony Swim. Many local companies offer wild pony tours that will take you out to see them and the many other magnificent sights around Chincoteague.
Another great way to get a good look at the island's wild horses is during the annual spring and fall pony penning days.
Read the rest of this page »
January 12, 2020 by Corey A. Edwards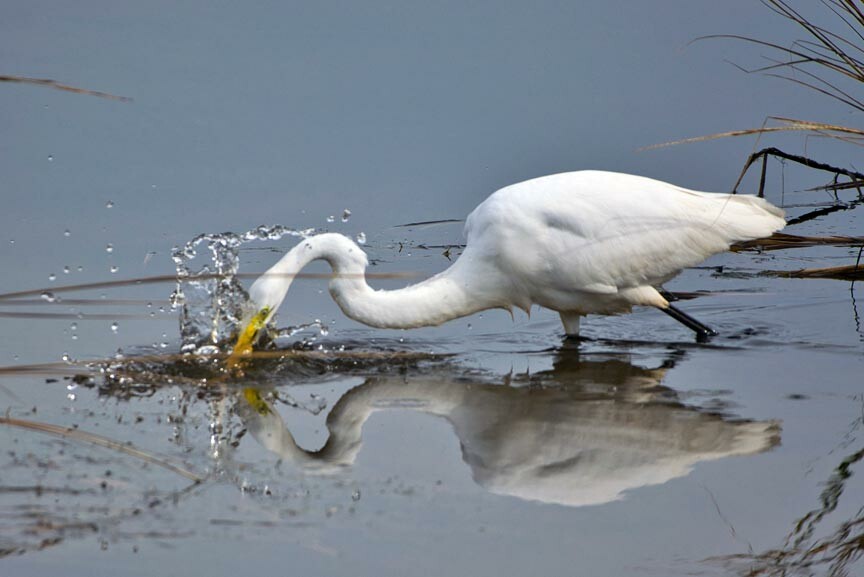 If you love nature and getting out into the great outdoors then you should not miss the opportunity to check out Chincoteague National Wildlife Refuge on Assateague Island. The 14,000-acre wildlife preserve offers plenty of wildlife, a variety of trails, and miles of beach to explore.
Chincoteague National Wildlife Refuge is a wildlife preserve located primarily on the Virginia end of Assateague Island. Assateague Island is part of the Great Atlantic Flyway. The refuge was established here in 1943 to protect waterfowl, wading birds, shorebirds, and song birds, along with the other plants and animals of this unique barrier island habitat.
The refuge isn't just for wildlife and foliage, however. It also offers a variety of outdoor recreation. In fact, Chincoteague National Wildlife Refuge is one of the most visited in the country. Nature fans, birders, photographers, and hiking enthusiasts come from all over to walk its paths and beaches.
Read the rest of this page »
November 16, 2019 by Corey A. Edwards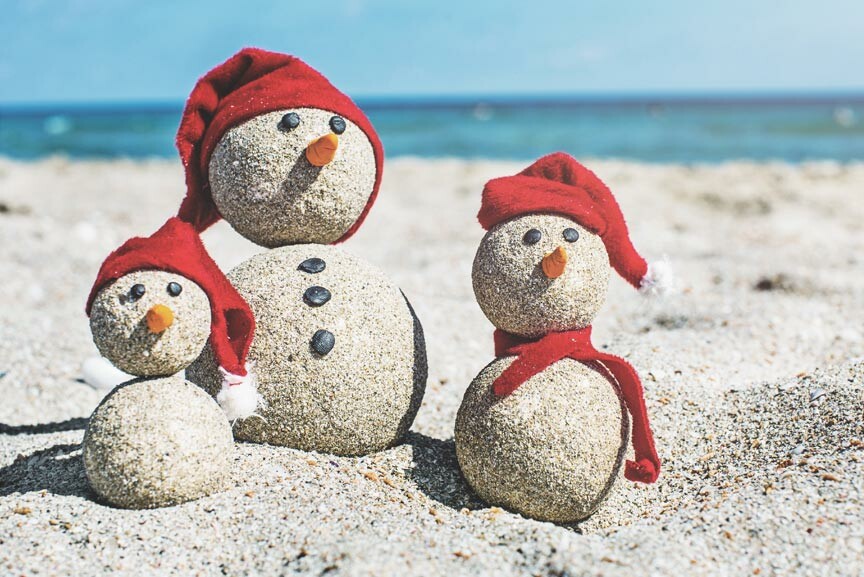 If you think Chincoteague is a lot of fun during the rest of the year, you need to see us during the holidays! Come celebrate the end of the year on Virginia's eastern shore with a Chincoteague holiday getaway!
Chincoteague Island may not be the first place that comes to mind when you think of the end of the year holidays – but maybe it should be! The island is home to many independent shops and galleries that are loaded with unique holiday gift shopping ideas.
Our local restaurants serve some of the finest, freshest seafood on Virginia's eastern shore, and the weather? After summer, fall is Chincoteague's next best season with primarily sunny skies and an average daily temp of 50 degrees Fahrenheit. Also, since it's the "off-season," you won't be fighting those friendly but cumbersome summer and pony-swim crowds.
Best of all, Chincoteague knows how to party and the last two months of the year are jam-packed with fun holiday events!
Read the rest of this page »
August 5, 2019 by Corey A. Edwards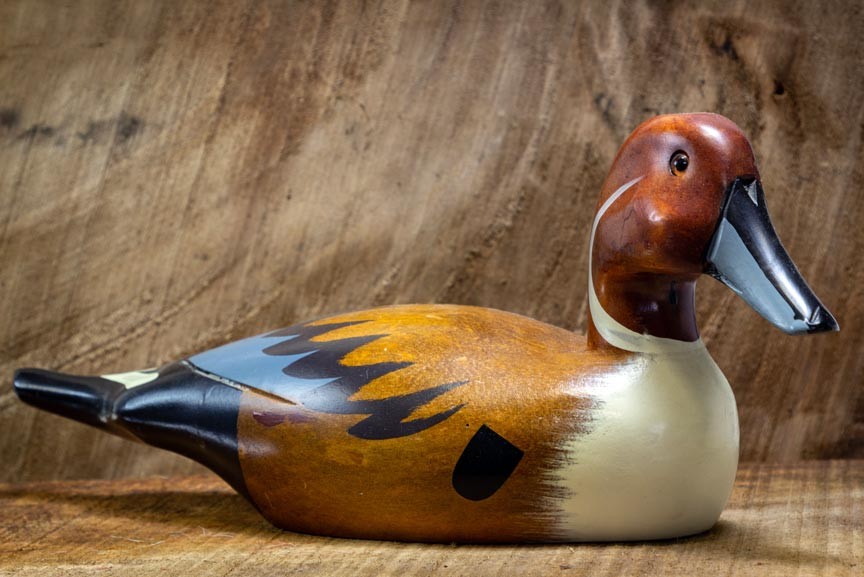 The annual Chincoteague Decoy Show features hand carved wooden decoys and other fine wildlife art from local and regional artists, along with a selection of antiques. This year's special guest is Joe Engers, from Decoy Magazine. Labor Day Weekend, August 31st to September 1st, 2019 at the Chincoteague Center.
The Chincoteague Decoy Carvers and Artists Show has been an annual event for so long its now an island tradition. In fact, decoy carving is such a part of the island that there's an Easter Decoy Show show in April, too.
Read the rest of this page »
July 1, 2019 by Corey A. Edwards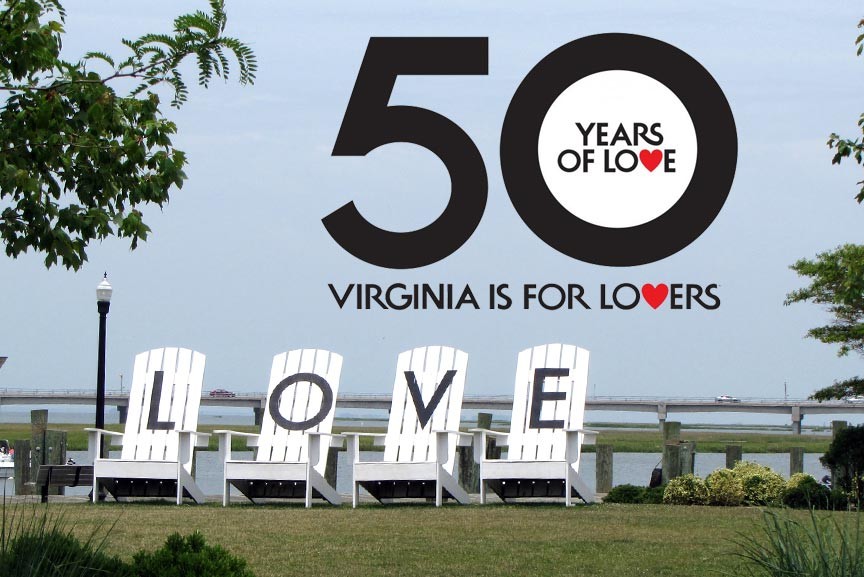 2019 is the 50th anniversary of the "Virginia Is For Lovers" and communities across the state are celebrating with special events and promotions. Enjoy fun and savings through special events and promotions celebrating 50 Years of Love on Chincoteague!
Virginia Is For Lovers but even haters can enjoy savings and fun during this summer's 50 Years of Love promotion. Chincoteague is certainly on board with a whole host of events and offerings between June 21st and August 10th, 2019. Come celebrate the love on Virginia's only resort island.
Read the rest of this page »
May 10, 2019 by Corey A. Edwards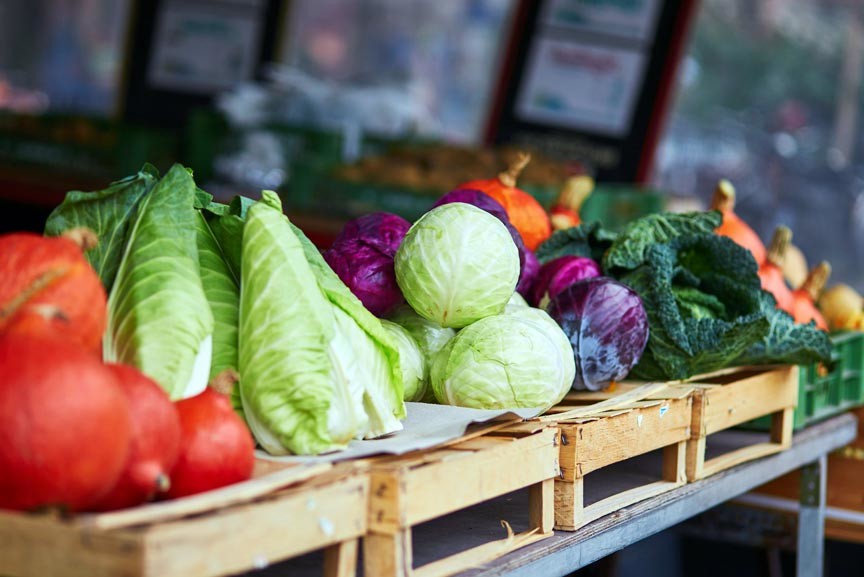 The sun is out, flowers are in bloom, and the Chincoteague Farmers Market is in full swing. Come enjoy the fresh and colorful local produce, quality arts and crafts, and live entertainment every week!
The Chincoteague Island Farmers and Artisans Market is held most Saturdays and Wednesdays, from April to October. The market is located at 6309 Church Street, just a few blocks from our Chincoteague bed and breakfast.
Read the rest of this page »
April 13, 2019 by Corey A. Edwards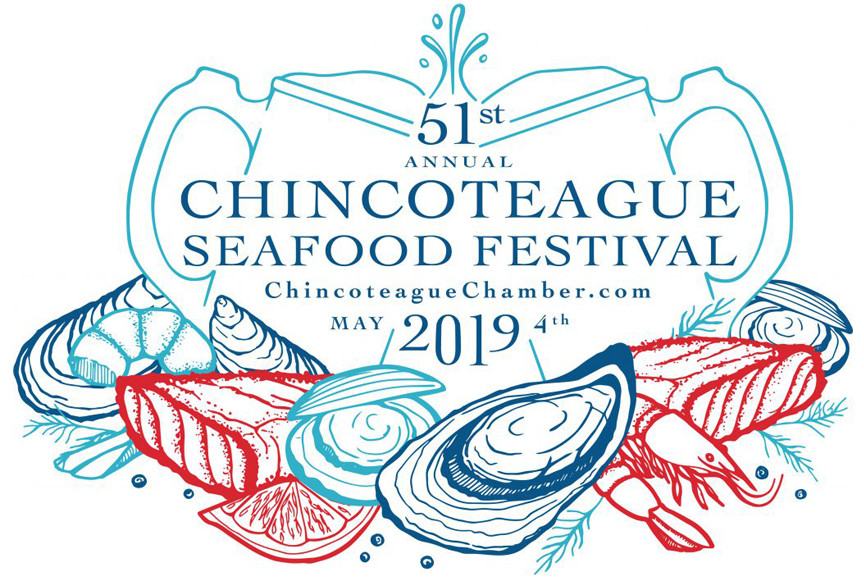 Get those appetites and wet naps at the ready – it's almost time for Chincoteague Seafood Festival 2019! The 51st return of this beloved annual celebration of Virginia's Eastern Shore bounty is scheduled for May 4, 2019, from 10am to 4pm, Tom's Cove Park, Chincoteague.
There's nothing quite like enjoying some fresh, delicious seafood on the sunny seashore. This is especially true during Chincoteague's annual Seafood Festival! Chincoteague Seafood Festival has been an Eastern Shore tradition since 1968 and shows no sign of losing steam, yet (and a good thing, too – that steam is needed for the clams).
The first Saturday of every May sees Chincoteague's Tom's Cove Park filled to brimming with tents, live music, and feasting festival goers.
Read the rest of this page »
March 11, 2019 by Corey A. Edwards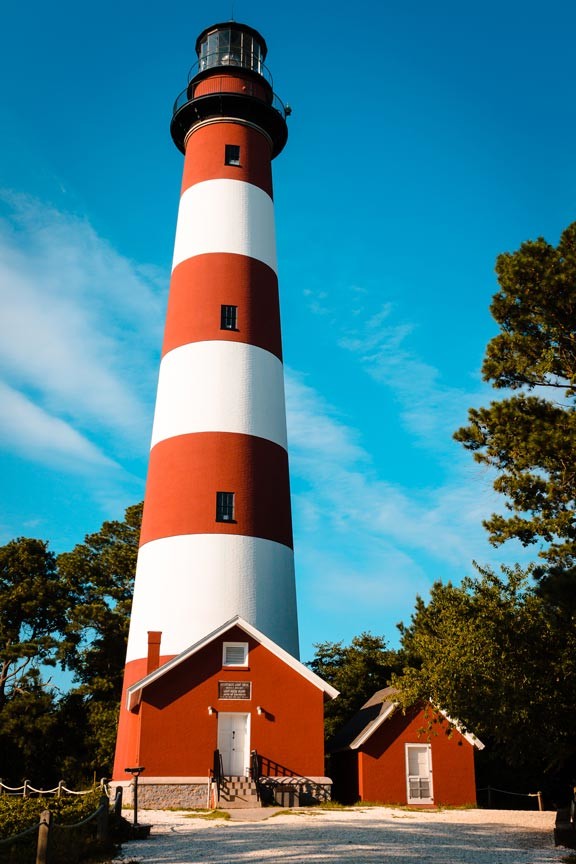 The majestic, red and white striped tower of Assateague Lighthouse opens to visitors in April. Come discover the history and amazing views from the top of this iconic Virginia coast lighthouse!
Assateague Lighthouse is located within the pristine confines of the Chincoteague National Wildlife Refuge. The historic red and white stripped tower shares the island with white tailed deer, Sika elk, colorful waterfowl, and the famous wild horses.
The Assateague Light is part chain of historic coastal lighthouses. While many historic lighthouses have been decommissioned over the years, around 20 remain in service, including Assateague.
Despite being an active light, Assateague Lighthouse is opened to visitors during the warmer months each year.
Read the rest of this page »
July 13, 2018 by Corey A. Edwards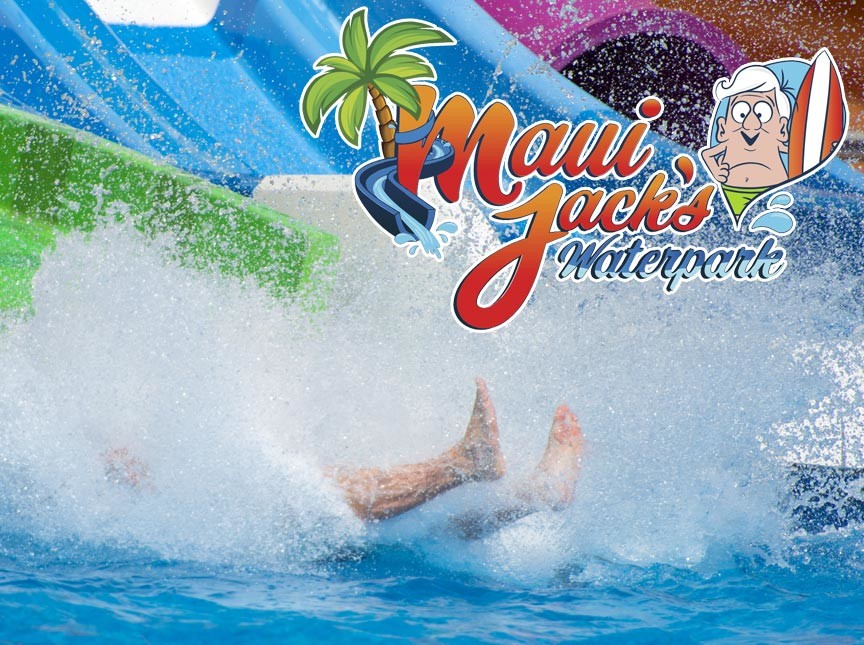 Chincoteague Island gained a new attraction this summer. Maui Jack's Waterpark offers over 4 acres of slides, rides, pools, cabanas, and more!
Given Chincoteague Island's lovely waters and pristine beaches, you wouldn't necessarily think we needed a water park. Then again, it's nice to have something new in the mix of local attractions – and Maui Jack's is definitely that!
Maui Jack's Waterpark opened on Memorial Day Weekend this year and is located next to the Chincoteague Island KOA.
Read the rest of this page »