August 5, 2019 by Corey A. Edwards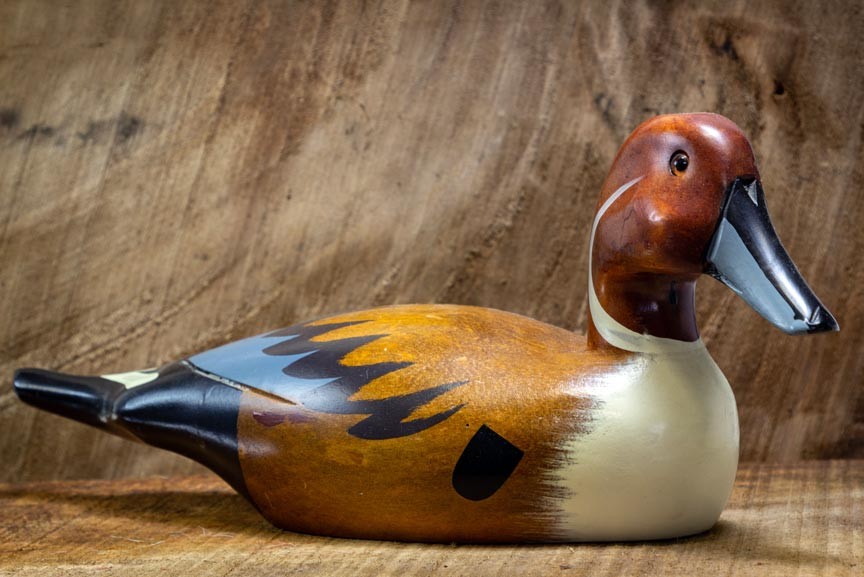 The annual Chincoteague Decoy Show features hand carved wooden decoys and other fine wildlife art from local and regional artists, along with a selection of antiques. This year's special guest is Joe Engers, from Decoy Magazine. Labor Day Weekend, August 31st to September 1st, 2019 at the Chincoteague Center.
The Chincoteague Decoy Carvers and Artists Show has been an annual event for so long its now an island tradition. In fact, decoy carving is such a part of the island that there's an Easter Decoy Show show in April, too.
Read the rest of this page »
July 1, 2019 by Corey A. Edwards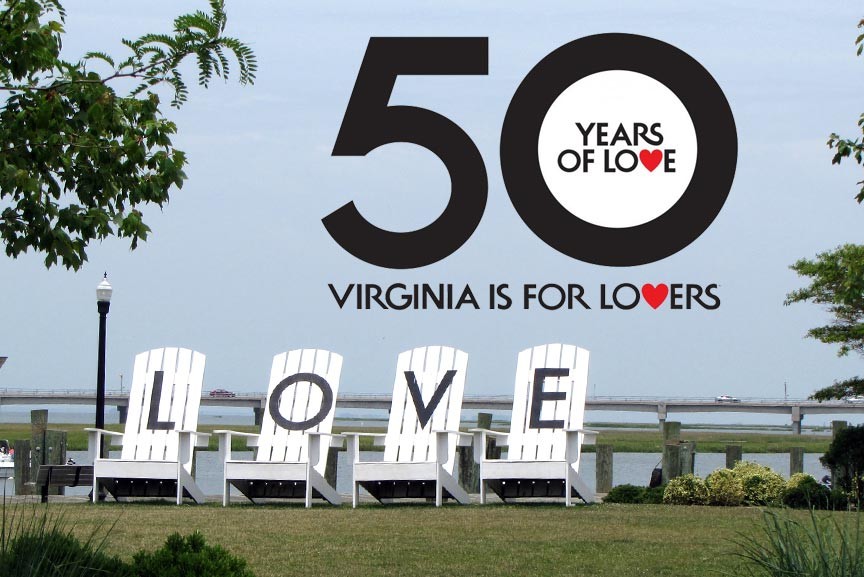 2019 is the 50th anniversary of the "Virginia Is For Lovers" and communities across the state are celebrating with special events and promotions. Enjoy fun and savings through special events and promotions celebrating 50 Years of Love on Chincoteague!
Virginia Is For Lovers but even haters can enjoy savings and fun during this summer's 50 Years of Love promotion. Chincoteague is certainly on board with a whole host of events and offerings between June 21st and August 10th, 2019. Come celebrate the love on Virginia's only resort island.
50 Years of Love on Chincoteague Events and Promotions
July 6-7 – Freedom Festival
The Freedom Festival is an art and crafts extravaganza featuring a 50 states scavenger hunt at the Chincoteague Center (6155 Community Dr). Come peruse the offerings of artisans, artists, and craftspeople. Rain or shine, $3 one-day admission, $5 two-day admission, kids under 12 FREE. 9am to 4pm both days. Learn more about this event on Facebook.
July 19 – Misty's 73rd Birthday
Celebrate the 73rd birthday of the island's most famous resident, Misty of Chincoteague! The party will feature the Chincoteague Pony Drill Team with Misty III and Billy Beebe, who will autograph your Misty of Chincoteague books. Plus games, food, and fun, 2pm to 4pm at the Chincoteague Chamber of Commerce, 6733 Maddox Blvd. Visit www.chincoteaguechamber.com for more information.
July 23 – Buckaroo Bingo
Try your luck with 20 games of Pony Bingo for only $20! Little Buckaroo Bingo Boards available for $5 with purchase of full admission. Concessions, Chincoteague themed prizes, and fun for ALL ages! 2pm to 4:30pm at the Chincoteague Center, 6155 Community Dr. More information on Facebook.
August 3 – Opus Live in Concert
Get down to an evening of live Motown music with Opus, in concert! Live Motown classics, a concession stand, and a cash bar. 7pm to 10pm at at the Chincoteague Center (6155 Community Dr). Adult tickets $15 ahead of time; $20 at the door. See more about this event on Facebook.
Even More Love
50 Years of Love also includes a variety of ongoing special offerings and activities around Chincoteague.

Dockside Properties (4105 Main St), for example, has been giving away one mystery item a day for all 50 days of the celebration!
The '50 Things To Do On Chincoteague' Scavenger Hunt will challenge your knowledge of the island. Pick up game cards from participating merchants and play to win prizes and special limited time offers. Learn more.
Keep an eye out for the "50 Years of Love" flyer around town for more fun and offers!
Chincoteague Lodging
Miss Molly's Inn is proud to be a part of Chincoteague – and a historic part! – . Come stay in the island's most famous inn and reap the best in service, comfort, and value. 7 comfortable guest rooms to choose from, delicious daily breakfasts, beach gear, concierge services, and more. Book your Chincoteague getaway at Miss Molly's Inn today!
May 10, 2019 by Corey A. Edwards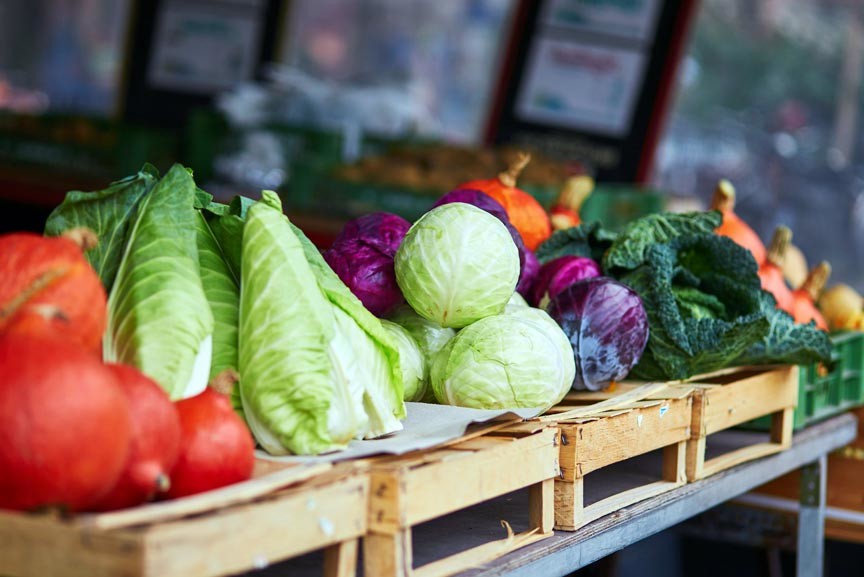 The sun is out, flowers are in bloom, and the Chincoteague Farmers Market is in full swing. Come enjoy the fresh and colorful local produce, quality arts and crafts, and live entertainment every week!
The Chincoteague Island Farmers and Artisans Market is held most Saturdays and Wednesdays, from April to October. The market is located at 6309 Church Street, just a few blocks from our Chincoteague bed and breakfast.
Read the rest of this page »
April 13, 2019 by Corey A. Edwards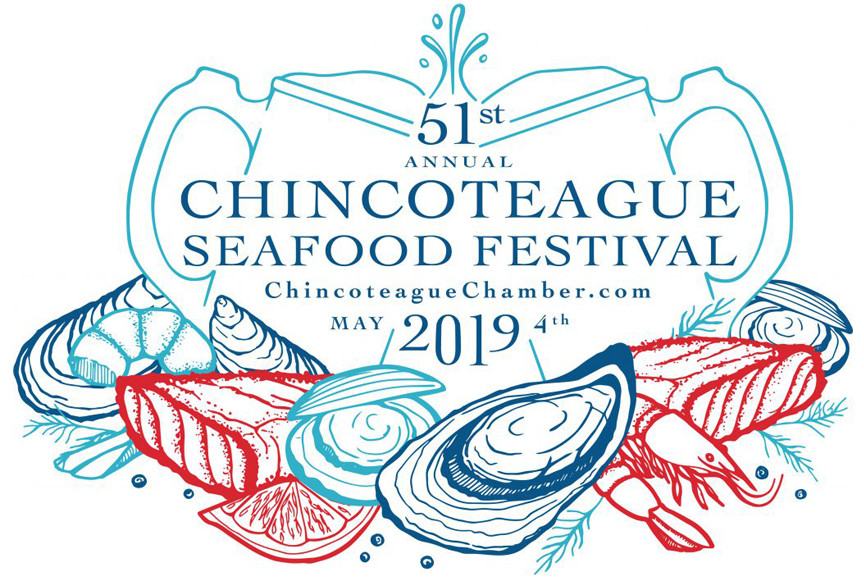 Get those appetites and wet naps at the ready – it's almost time for Chincoteague Seafood Festival 2019! The 51st return of this beloved annual celebration of Virginia's Eastern Shore bounty is scheduled for May 4, 2019, from 10am to 4pm, Tom's Cove Park, Chincoteague.
There's nothing quite like enjoying some fresh, delicious seafood on the sunny seashore. This is especially true during Chincoteague's annual Seafood Festival! Chincoteague Seafood Festival has been an Eastern Shore tradition since 1968 and shows no sign of losing steam, yet (and a good thing, too – that steam is needed for the clams).
The first Saturday of every May sees Chincoteague's Tom's Cove Park filled to brimming with tents, live music, and feasting festival goers.
Read the rest of this page »
March 11, 2019 by Corey A. Edwards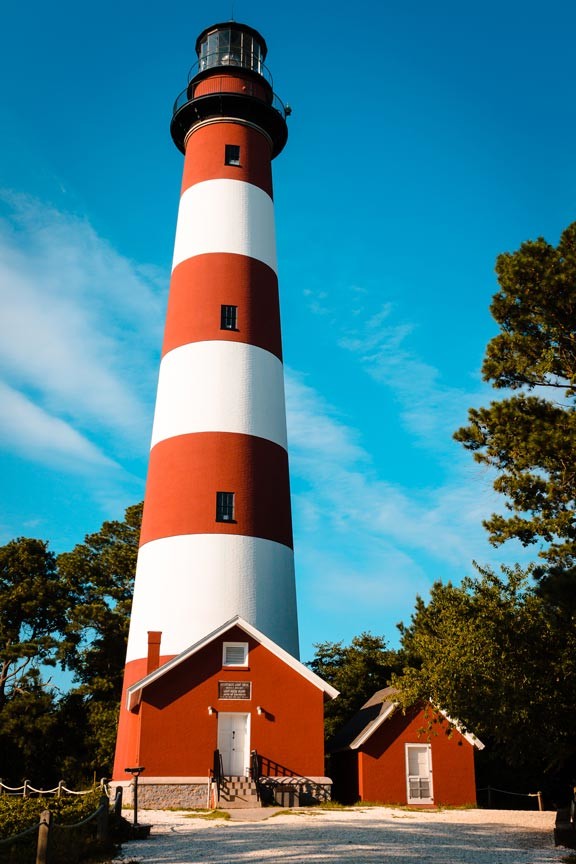 The majestic, red and white striped tower of Assateague Lighthouse opens to visitors in April. Come discover the history and amazing views from the top of this iconic Virginia coast lighthouse!
Assateague Lighthouse is located within the pristine confines of the Chincoteague National Wildlife Refuge. The historic red and white stripped tower shares the island with white tailed deer, Sika elk, colorful waterfowl, and the famous wild horses.
The Assateague Light is part chain of historic coastal lighthouses. While many historic lighthouses have been decommissioned over the years, around 20 remain in service, including Assateague.
Despite being an active light, Assateague Lighthouse is opened to visitors during the warmer months each year.
Read the rest of this page »
July 13, 2018 by Corey A. Edwards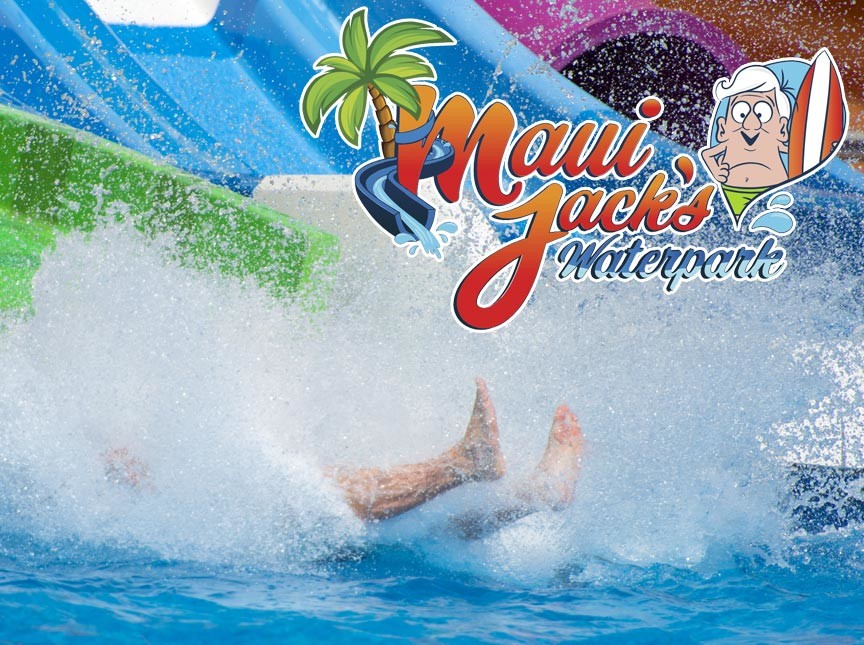 Chincoteague Island gained a new attraction this summer. Maui Jack's Waterpark offers over 4 acres of slides, rides, pools, cabanas, and more!
Given Chincoteague Island's lovely waters and pristine beaches, you wouldn't necessarily think we needed a water park. Then again, it's nice to have something new in the mix of local attractions – and Maui Jack's is definitely that!
Maui Jack's Waterpark opened on Memorial Day Weekend this year and is located next to the Chincoteague Island KOA.
Read the rest of this page »
March 12, 2018 by Corey A. Edwards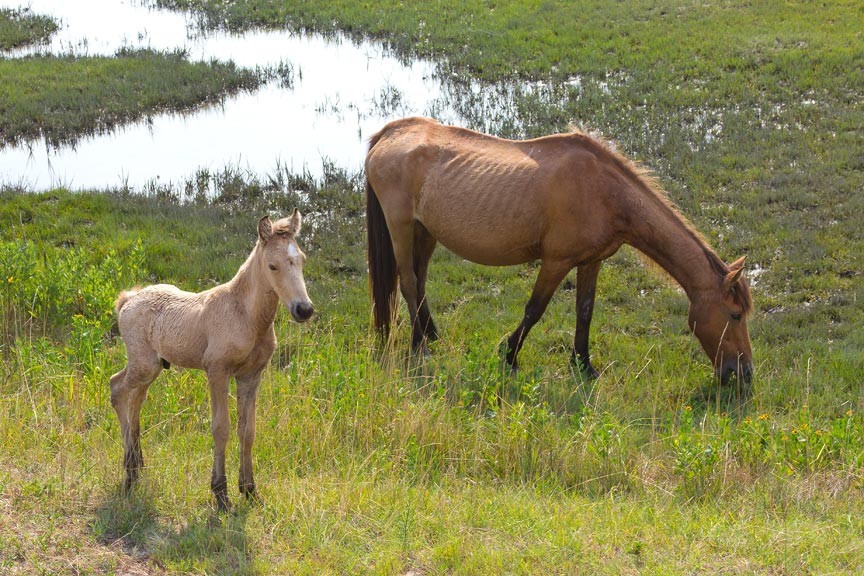 If you've ever dreamed of seeing the wild ponies of Assateague Island in person, the first opportunity of the year is right around the corner. The 2018 Spring Pony Roundup is scheduled for April 13th and 14th.
The wild ponies of Assateague Island are easily the #1 reason so many people know about and want to visit Chincoteague Island. Marguerite Henry's popular children's book, "Misty of Chincoteague," continues to make that true to this very day.
The annual summer Pony Swim draws more people to the island than any other single event. But did you know that's not the only time you can view the wild horses of Assateague Island?
Read the rest of this page »
June 9, 2017 by Corey A. Edwards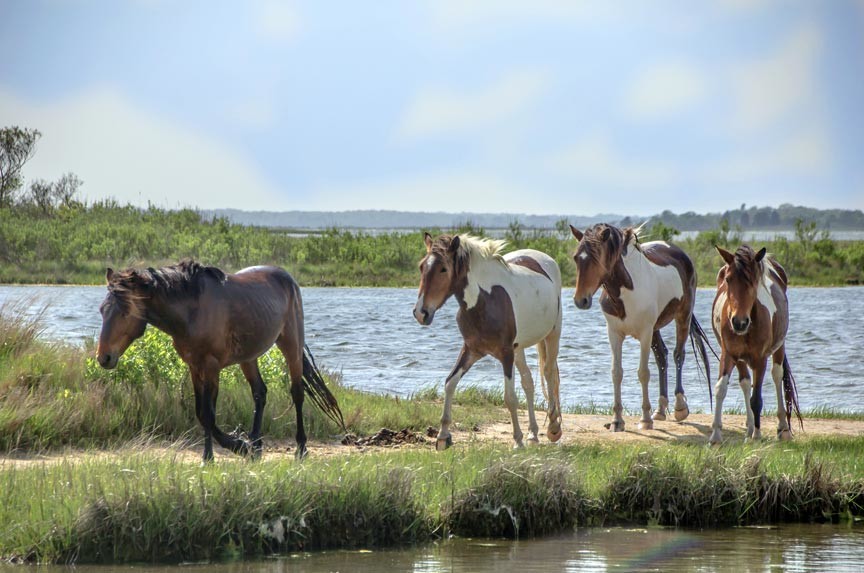 It's almost Chincoteague Pony Swim time! The 92nd annual return of the island's signature event is scheduled for July 26th, 2017!
If the date for this year's Chincoteague Pony Swim seems a touch early to you, you're absolutely correct. This is the earliest date for the swim that we have seen in many years. Consequently, time is of the essence! If you're planning on coming to witness this amazing event, you'll want to start planning your visit now.
Thousands of people come to Chincoteague Island during summer Pony Penning week. Many are surprised to learn that the event takes up a whole week. Does it really take the horses that long to swim from one island to the next? Of course not! But you have to remember that the Chincoteague Pony Swim is just the centerpiece to Pony Penning week. There's also the carnival, pony auction, fireworks, and more!
Read the rest of this page »
February 14, 2015 by Corey A. Edwards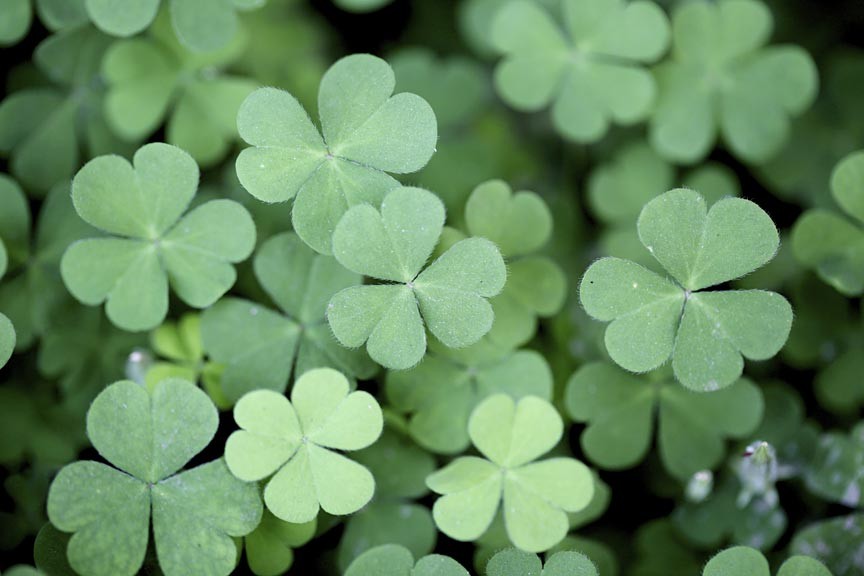 Make it a Chincoteague Saint Patrick's Day this year by joining in on the island's popular, annual Shamrock Scavenger Hunt!
Chincoteague Island's annual shamrock scavenger hunt – In Search of Shamrocks – occurs March 14th, the Saturday before St. Patty's Day, 2015. This popular, yearly event sees residents and visitors out and on the hunt for those green shamrocks!
Read the rest of this page »